80% of docs treat only 28% patients. Swasth Bharat, anybody?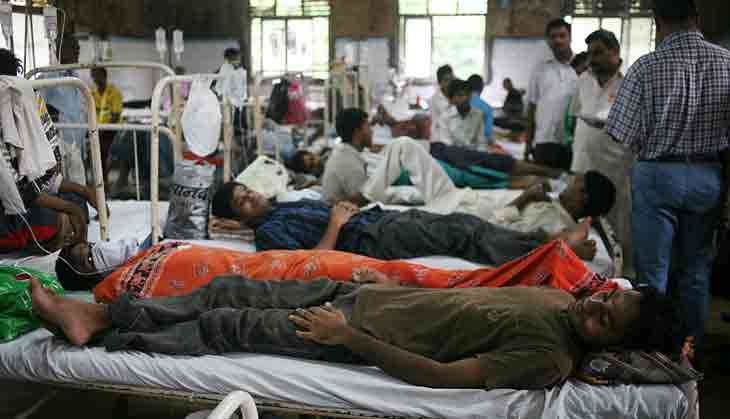 Call it the manifestation of an unequal society, or a mirror to India's class struggle: four out of five of India's doctors remain busy with a mere 28% of the country's population.
That's even less than the percentage of votes received by the incumbent ruling coalition at the Centre in the last general elections.
Hell-th care
Everybody knows about India's dismal human development indices. That's hardly surprising when you consider the KPMG-OPPI report released on Friday, 19 August, which exposes some dismal figures about India's healthcare ecosystem.
The realities and disparities are clear to see. Access to healthcare is limited and restricted due to shortage of infrastructure, there's a lack of trained human resources and there are very limited financing options.
These drawbacks mean India has not been able to meet most of the health targets under the Millennium Development Goals (MDGs) defined by the UN Summit in 2000.
Also read - Lancet concerned with healthcare in India. Did we expect anything else with such budget cuts?
The government, on the other hand, funds only a third of the health expenditure - which at 4.1% of the GDP, is among the lowest in the world and the lowest among BRIC nations (Brazil, Russia and China).
The main findings:
1. 70% of dispensaries and 60% of hospitals are in urban areas. Even among urban areas, 80% of doctors serve a startling 28% of the population.
2. The report reveals that Life Expectancy is an abysmal 68 years in India. While the report does not rank countries, it does state that it is one of the lowest among BRIC nations.
As per latest figures, Brazil has a life expectancy of 73, Russia 70 and China is at 75.
2. The Infant Mortality Rate is 38 of 1,000 live births and Maternal Mortality Rate was 174/1,00,000 live births in 2015, again highest among BRIC nations.
3. Non-Communicable diseases account for 60% of deaths annually. The most prominent among them being Cardiovascular diseases (24%), chronic respiratory diseases (11%), cancer (6%) and diabetes (2%).
4. Number of hospital beds per 1,000 population comes down to a ratio of 0.9.
5. 37% of people in rural India have access to in-patient department facilities within a 5 km distance and only 68% have access to an out-patient department within the same radius. In-patient clinics are hospitals that admit patients for more than 24 hours, for more severe diseases and injuries, while outpatient clinics serve patients that need a comparatively mild treatment. This means an average village in India would find one primary healthcare facility within its village block.
6. Nearly 63 million people are in debt due to health expenditure, equivalent to the population of the United Kingdom. In fact, the report states that nearly a third of the population is driven below the poverty line due to health expenses alone.
7. With Universal Health Coverage almost a forgotten promise, nearly 75% of the population remains uncovered. Out-of-pocket contribution come close to 86% of private and 60% of overall health expenditure.
More in Catch - Slashing the health budget is weakening India's fight against AIDS: Rudrani Chettri, Transgender Activist
Has the HC just thrown a lifeline to doctor-starved rural India?