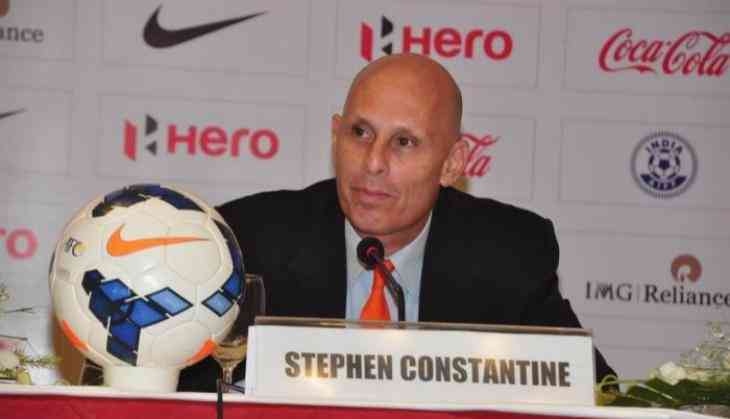 One of the hallmarks of India's football coach Stephen Constantine's coaching career has been his eye to spot players from nowhere and draft them into his squad as part of the team's developmental process.
At the moment as India train in Mumbai ahead of the tri-nation International Football series, there are U-23 players picked up from Santosh Trophy, from team benches of I-League Clubs and even players who have hardly played at all during the previous season.
Constantine says that right from the very first day of his coaching gig with India, he has tried to create a positive atmosphere in regards to competition within the team.
"Off course you need the experience and need to learn from the senior players but that can sometimes lead us to a bit of stagnation. It's extremely important for senior players to need to work hard to keep their positions as much it is important for the kids to learn to take their positions," says Constantine.
"At the moment, I feel we have the right balance as even the young players have some 8-9 matches under their belt and you cannot call them inexperienced anymore," he adds.
The coach further said that he always look general attitude of a player.
"I look for the general attitude of the player in those games. It's all about the desire and the commitment and their willingness to go the extra mile. Off course you need to have the ability and just passion and running around wouldn't alone do. If the attitude is right, I can improve him but if the attitude isn't right, he won't ever reach the level," he insists.
Constantine further stated that as long as he is the coach of the Indian football team, he will always try and develop youth players and give them opportunities.
"The lifespan of any team is around 4-6 years. When you are in the 4th year, you need to keep searching again - you need to look for change. So why not do it all the time?" he says.
-ANI