Rajasthan receives more rainfall this year; expect good showers next week including Jaipur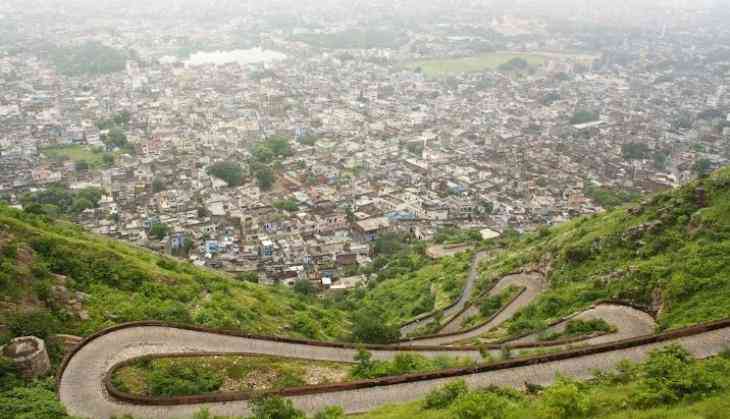 Every weather department is saying that Monsoon has touched the entire nation. Multiple reports also say that it has covered some places in prior to its time. However, still, there are some parts of Rajasthan where Monsoon has not even reached yet.
People living in cities like Jaipur, Ajmer, Alwar and Bharatpur are still suffering from the hot weather.
According to the weather expert, Skymet Weather, the cumulative rainfall for West Rajasthan spanning from June 1 to July 5 was surplus by 37%. Meanwhile, during the same time, rains were excess over East Rajasthan by 25%.
Also Read: Nick Jonas and Priyanka Chopra were spotted wearing matching gold rings
Rajasthan is known to be the largest state of the country and it still anticipates some good Monsoon showers that the weather expert does not expect until the next week.
For time being, westerly winds are blowing over most parts of Northwest India including Rajasthan.
The weather expert also says that it does not expect good Monsoon activities in some parts of the state for at least the 3-4 days.
However, parts of North and Southeast Rajasthan, adjacent to Madhya Pradesh that is cities like Kota, Chittorgarh, Bundi, and Jhalawar may witness some isolated light rains.
Also Read: International Bikini Day: 'Top Chef' host Padma Lakshmi looks sizzling in snake-print bikini
The northern parts of the state such as Hanumangarh, Sri Ganganagar, Alwar, and Sikar may also witness isolated thunderstorm or light rain activities. Though, these activities would more or less be the Pre-Monsoon activities and would be for short duration and in patches.
Rains are expected to increase significantly over East Rajasthan around July 12 or 13.
During that time, some moderate with isolated heavy showers can be expected over Jaipur, Bharatpur, and Sawai Madhopur. Parts of West Rajasthan may also receive a few spells but the intensity would be much lesser.
As per data available with the Jaipur Met office, till Thursday ..the state has received a rainfall of 101.96 mm which is 25.7% higher compared to 2017. "Last year, till July 6, a rainfall of 81.10 mm was recorded," said an officer.
Also Read: International Kissing Day: Top 5 celebrity couples who displayed love with affectionate kisses
Gurugram and other parts of NCR are likely to witness rainfall for three days from Sunday evening. Officials at the Regional Weather Forecasting Centre (RWFC) said the temperature would hover around the 35 degrees Celsius-mark.
This information was originally published in Skymet Weather.
Also Read: Rachel Weisz gets intimate with Rachel McAdams in a steamy bedroom scenes from film Disobedience