Heavy rainfall in Goa, Karnataka, Kerala; North Indian states may receive rain post weekend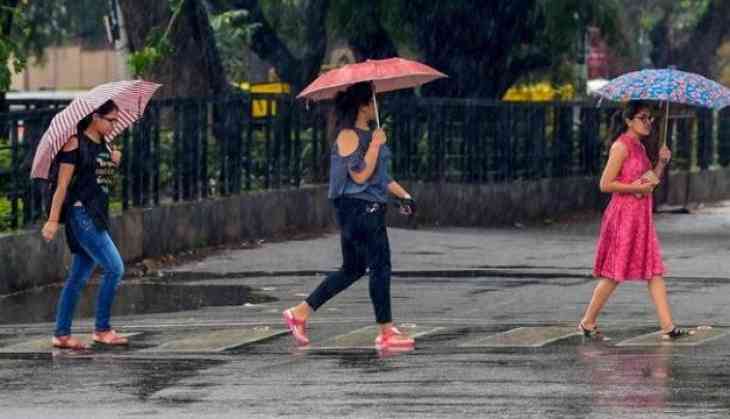 It is almost time for the people who were eagerly waiting for the monsoon. The India Meteorological Department has predicted heavy rainfall in the south Gujarat region, Daman and Dadra Nagar Haveli post this weekend.
The report also tells that there is the good possibility of moderate rain or thundershowers at isolated places in some parts of Gujarat state Saurashtra and Diu. However, those in Kutch will still remain dry weather.
The weather expert said that while Ahmedabad will see overcast conditions the maximum temperature will remain around 41°C and there it is unlikely that respite from the heat will be forthcoming.
Although monsoon normally hits the state by June 15.
According to the state revenue department, this delay has been the longest in several years.
In north India, monsoon is likely to improve its from around June 24 due to "expected movement of active phase of Madden-Julian Oscillation (MJO) to west Equatorial Indian Ocean and adjoining Arabian Sea during next two to three days and development of cyclonic circulations over Eastern India leading to strengthening of easterlies winds over Gangetic plains"
As a result, the Monsoon is likely to further advance over remaining parts of Assam, some more parts of Maharashtra, Chhattisgarh, Odisha, West Bengal and some parts of Jharkhand, Bihar and Madhya Pradesh between June 23 and 25.
Major rainfall contribution came from Panjim that recorded heavy rains to the tune of 155 mm, followed by Ratnagiri at 145 mm and Mangaluru 115 mm of rains.
Also Read: International Yoga Day 2018: Kendall Jenner, Ellie Goulding, Jennifer Aniston and other celebrities show their yoga skills on Instagram
As per past 24 hours, the countrywide rainfall was deficient by 41%. With this, the seasonal rain has become deficit by 7%. Talking about region wise rains, only South India is at present surplus by 36%. Meanwhile; North, Central and East & Northeast India are rain deficient by 12, 9 and 27%, respectively.
During the next 24 hours, active to vigorous Monsoon conditions giving heavy rainfall will occur over Konkan and Goa, Coastal Karnataka and Kerala.
These winds bring seasonal rains to North and Central India and, in combination with the monsoon south-westerlies from the Arabian Sea, rain over West Madhya Pradesh, Gujarat and later Rajasthan.
Thus, conditions are becoming favourable for the advance of the monsoon into remaining parts of Assam, Maharashtra, Chhattisgarh, Odisha, West Bengal and parts of Jharkhand, Bihar and Madhya Pradesh from this weekend.
As for Monday, the prediction reveals heavy to very heavy rain at isolated places over the hills in Bengal and Sikkim in the East, and Coastal and South Interior Karnataka and Kerala in the South, representing a broad-scale advance.
The weather information is originally published on skymetweather.
Also Read: 'When I tell you my yoni is like a 16-year-old,' says Jada Pinkett Smith about vaginal rejuvenation treatments