Feast on the sweetest banana, courtesy the Little Andaman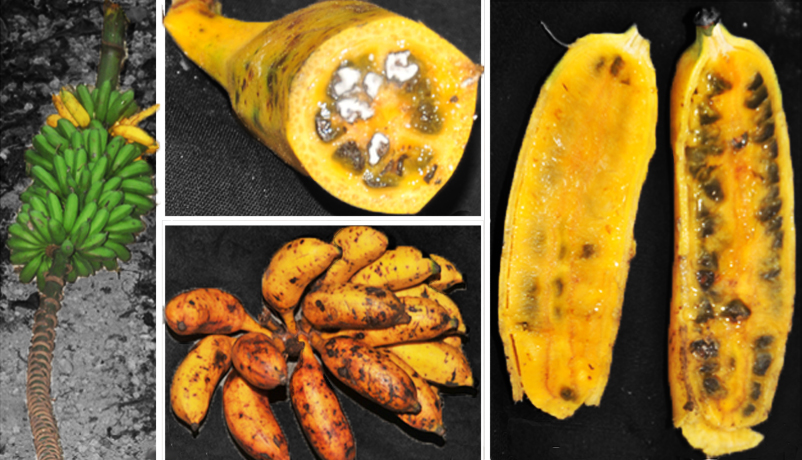 A new variety of banana has been discovered in the Andaman Islands. It's sweeter than any banana you have ever had. It grows on the tallest banana tree anywhere which reaches up to 36 feet. It has hard black seeds which apparently cure diabetes.
The banana was discovered in 2013 when Lal Ji Singh of the Botanical Survey of India chanced upon it while exploring the rainforests on Little Andaman Island, 120 km south of Port Blair.
Tests conducted by the BSI confirmed this banana had never been discovered before. It was then named Musa Indandamanensis. Musa is the generic name for bananas; the second term describes the variety and is a Latinised fusion of India and Andaman. The discovery was published in the international botanical journal Taiwania in 2014.
The banana, sized about 8 cm, is orange on the inside and is described as "much sweet" in the journal article. Being a wild fruit, it is not seedless. The island's inhabitants claim its black seeds can cure ailments such as diabetes, Lal Ji told Catch.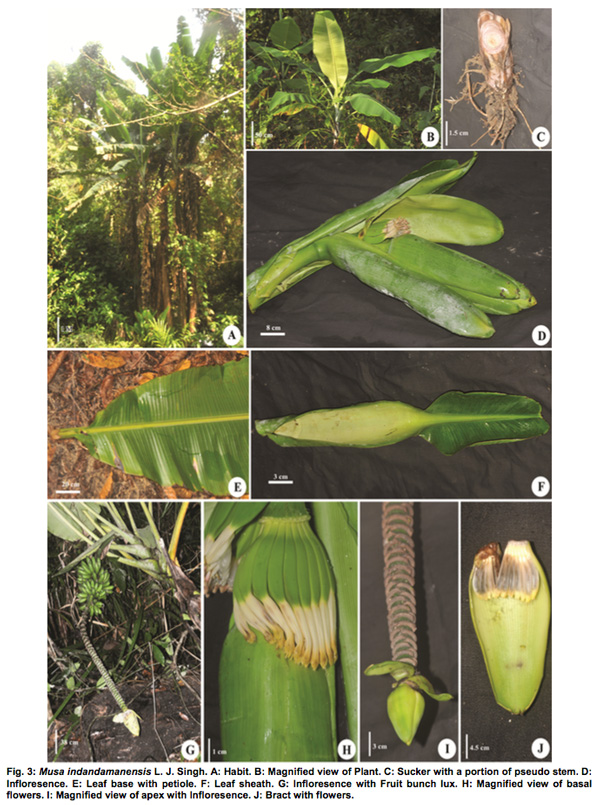 In fact, the seeds are quite special as a plant can be grown from them. This is rare since banana plants usually only grow from offshoots. The new variety can grow both ways.
While its natural habitat is in the hilly forests and along the banks of streams, the BSI has planted some seeds in its facility near Port Blair. It has found that the ideal growth conditions are moist and porous soil and a temperature of around 30 degrees. The seeds germinate well when covered with the fruit's pulp. With these conditions in place, the plant sprouts in 21 days.
Bountiful harvest?
Given this, Lal ji believes the banana can be grown in other parts of India as well. But that's not the only reason he thinks it should be cultivated. Besides the plant's exceptional height, it's also highly productive - there are up to 30 bananas per bunch. He also claims this wild banana can be used to develop genetically modified high-yielding varieties that are also disease-resistant.
If that's indeed the case, then it needs to be done soon since the plant is quite rare. So far it has been found only on the Little Andaman Island, at five places in clumps of 6-18 plants each.
Consumption by local people as well as elephants, monkeys, rats, birds and bats is believed to have greatly reduced its numbers. So much so that it has already been classified as "Critically Endangered".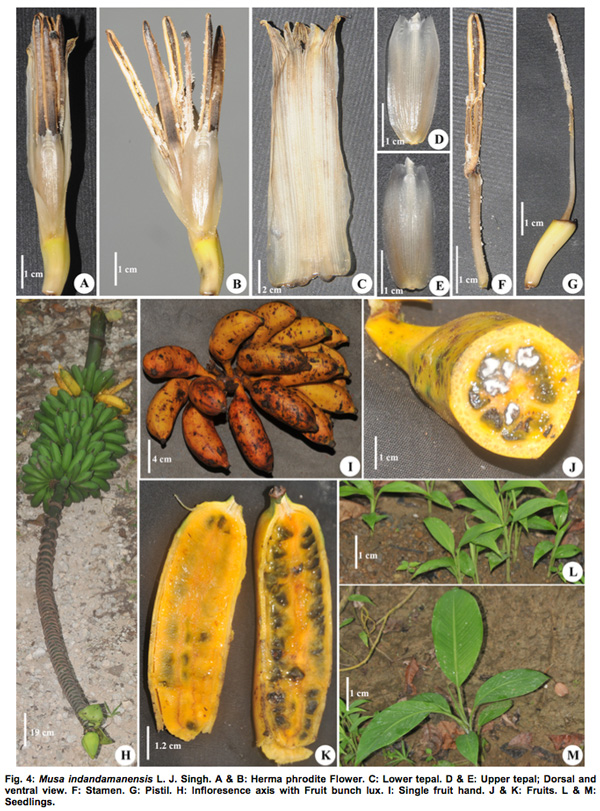 Musa Indandamanensis may not be the only new banana variety found in India. Lal Ji is back on the island and plans to begin exploring the forest from 13 October.
Speaking from the Little Andaman Island, he told Catch that he has collected specimens of two more varieties, but whether those are also new discoveries will be established only after experiments at the BSI's laboratories in Port Blair.
The yellow banana commonly available today was discovered in 1836 by Jean Francois Poujot, a Jamaican farmer.