#COP21: the Paris summit sits on an unfair deal no one is talking about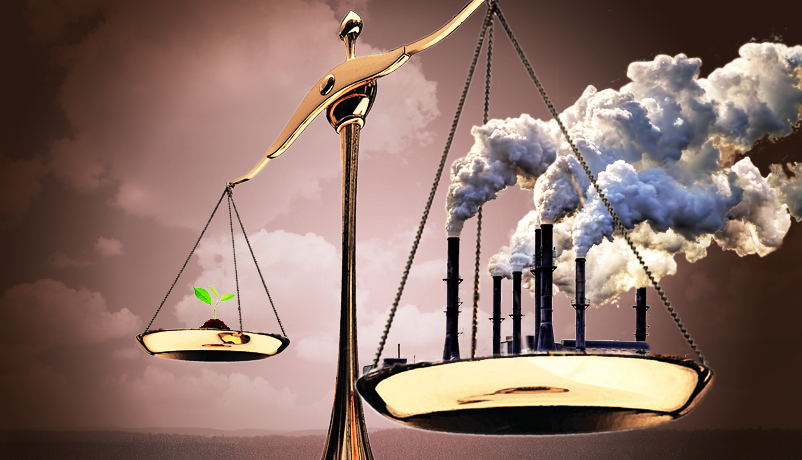 The summit
World leaders have demanded a conclusive solution to climate change ahead of the COP21 summit
But this won\'t be possible unless the rich nations make a commitment
The principle
It\'s only fair that countries which have polluted need to cut carbon emissions accordingly
Rich nations aren\'t willing to do that. India and China have commitments more than their share
More in the story
What should we expect from the Paris Summit?
What should rich nations do?
The COP21 climate summit in Paris starts on Monday, 30 November. World leaders including UN Secretary General Ban Ki Moon have demanded a strong, conclusive solution to climate change.
What no one is talking about is that the entire summit actually rests on an unfair deal.
Even though rich nations like the United States, UK and the European nations are responsible for causing global warming, they have committed to do almost nothing about solving the problem.
Read- Battle lines drawn: we break down the US-India face off ahead of #COP21
In fact, multiple studies conducted in the run-up to the summit show how developing nations like India and China have committed to do way more than what their share in the problem is.
What does a "fair share" mean?
If you pollute, you are responsible for the cleanup. This is a principle of justice known as the "polluter pays". "Fair share" takes it one step ahead. Suppose three persons polluted, but one of them is responsible for 70% of the pollution. This polluter should then be responsible for 70% of the cleanup -- or 70% is the "fair share" in the cleanup.
Climate change is no different. Because carbon remains in the air for decades, past emissions matter. So even though countries like China and India are emitting a lot of carbon today, their historical responsibility is small compared with the United States, Japan and European nations. In the Kyoto Protocol, these countries were found to have emitted 70% of the carbon that is causing global warming.
Big gaps
You would expect the rich nations to lead the way in cleaning up our atmosphere. At least that's how they would like us to know. But the emperor has been disrobed, and how. A collaboration of NGOs calculated the fair share of these countries and found that they have not committed even half of what they should have.
The United States and European nations, for example, have committed for just one-fifth of what their fair share should be.
Unfair deal: Nations responsible for global warming have done nothing about solving the problem
The US has emitted over 9 billion tonnes of carbon since 1950 but it has promised to cut just about 2 billion.
In fact the US' commitments are no different from their "business-as-usual" i.e. they haven't done anything exceptional for climate action, according to a study by the Centre for Science and Environment.
Japan's commitment is one-tenth.
Russia's is zero, as they are actually aiming for higher emissions in the future.
In all, while rich countries should have promised to reduce carbon emissions worth 26 Gigatons, their actual commitments cover a paltry 6 Gigatons, barely one-fourth.
Also read- The world is talking about this: the A-Z of #COP21
In contrast, poorer nations have together committed to emissions reductions equal to their fair share of 9 Gigatons.
In fact India, Kenya, China and Indonesia have committed way more than their fair shares.
India's share in emissions since 1950 is 353 million tonnes, but it has pledged to cut down 486 million tonnes by 2030.
This comes with a rider: India's promises are conditional on receiving money and technology from rich countries.
That takes us to the second way in which developed countries have shied away from doing their bit -- assisting poorer countries.
What should the rich countries have done?
The report by the NGOs collective says that the fair share of developed nations is so big that the cut down is impossible to carry out in their countries.
This is where their assistance to poorer nations counts. Beyond what they can do within their borders, the developed countries are expected to provide cheap technology and easy finance to the poor countries. Many refer to such help as returning the "climate debt" that the rich countries owe to the rest of the world for causing the climate problem.
The Adaptation Gap
One way they ought to contribute is by helping poor nations deal with climate change -- to improve their ability to defend themselves against rising temperatures, floods, droughts and storms. This is known as adaptation.
Adaptation includes not just building infrastructure to protect from extreme events (such as building storm shelters and waterproofing houses), but also ensuring reliable water supply and encouraging cultivation of native pest-resistant crops.
These things cost both money, and sometimes need new innovations found commonly in developed nations, but which are expensive due to intellectual property rights.
India's share in emissions since 1950 is 353 million tonnes. It aims to cut down 486 million tonnes
Even in adaptation, there are "fair shares" of assistance to poor countries, which are not responsible for the problem but are facing the impacts. But even here the rich countries' commitments fall short -- as a study, aptly titled "Mind the Adaptation Gap", by ActionAid International shows.
In 2013, the financial assistance to poor nations was just about $3-5 billion.
By 2020, it should be at least $50 billion per year, rising to $150 billion by 2025.
For most rich countries, this is not much -- it amounts to just 0.1% of their GDP, according to ActionAid.
Current commitments by the US are so low that they need to increase 60 times by 2020 to be fair.
France has to raise its current finance by 30 times.
What does this mean for the Paris summit?
The report put out by the NGO collective, called "Fair Shares: A Civil Society Equity Review of INDCs" -- doesn't mince words. It says that such injustice are what caused the climate problem, and should be rooted out to find a solution to the crisis.
Not addressing the "historical inequalities" at the Paris summit will have a "damaging impact on the negotiations around a new, legally binding climate agreement in Paris in December and on our ability to collectively tackle the climate crisis itself," the NGO report says.
Moreover, as ActionAid points out, failing to do so would only increase the inequalities already existing among countries.
Are rich nations listening?
More in Catch:
France wants a binding agreement to cut emission. Is the US listening?
No award-wapsi: Raje forced to accept Jaipur Metro is best