Alert for Rajasthan as more dust storm and thundershowers to return in the state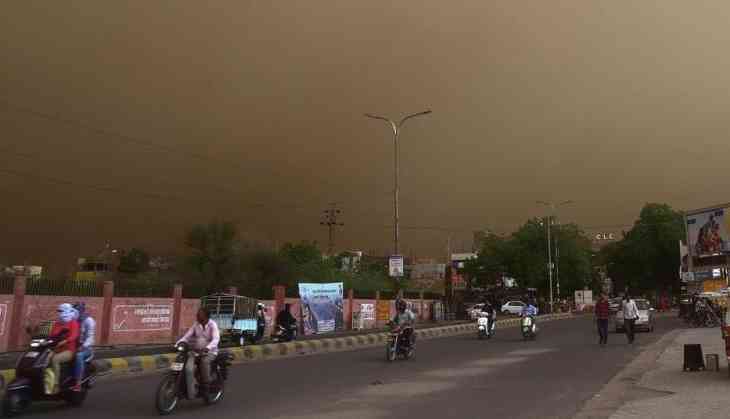 It has been not too long that the state has suffered a heavy human loss by the dust storm and again the weather department has issued a statement that cities in Rajasthan may face dust storms and thundershowers again.
The state has been suffering from the summer heat for the last month. In fact, a few locations have been marked sweltering mercury levels with 45-degree mark.
Dust storm or thunderstorms along with patchy rains were observed in some parts of Rajasthan on the past these days, and these pre-Monsoon activities were not able to pull the temperatures down as they appeared during the afternoon hours.
It was also reported that within the span of 24 hours from 08:30 am on Friday, Sawai Madhopur recorded 1 mm of light spells and Udaipur 0.6 mm of rains.
Meanwhile, Kota, Chittorgarh, and Barmer recorded some light traces of rains.
According to the weather expert [Skymet Weather], a fresh Western Disturbance is expected to approach the Western Himalayan region in the next 24 hours. This would induce a cyclonic circulation over Central and adjoining North Rajasthan.
Strong winds are expected to hover over most of the southwestern parts of the state.
In the wake of this, the dry and warm weather would continue to prevail over the region for the next 48 hours.
Warm weather conditions in these stations:
Barmer, Jaisalmer, Jodhpur, Phalodi, Jaipur, and Jalore
On the other hand, isolated dust storm activities are also possible over the extreme northern parts of the state in places like Sri Ganganagar and Hanumangarh within the next 24 hours.
This weather information was originally published on skymetweather.
Also Read: This is how South Indian cities are fighting pollution