TikTok star death: Not so real life of social media influencer; likes, views, comments bog down the person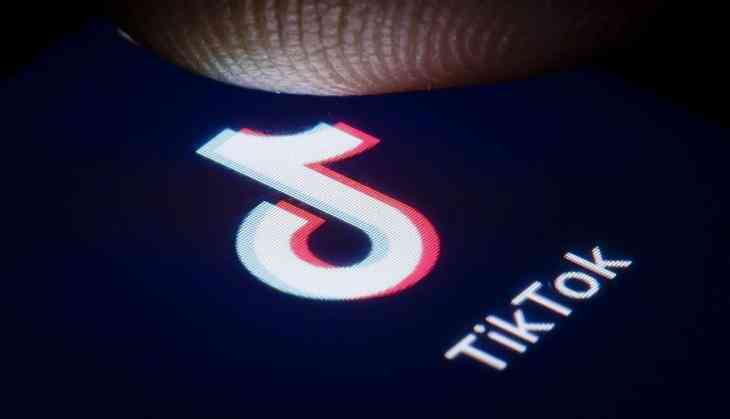 TikTok star death: Not so real life of social media influencer; likes, views, comments bog down the person
'Social media influencer' this title in itself is heavy and full of responsibilities. Nowadays we see young kids are ruling the social media apps such as Youtube, TikTok, Instagram and others. Ask a kid or a teenager "what do you want to be?" and their response will be Youtuber, TikToker, etc. Well, it's not surprising because it looks hassle-free, with perks, travel and endless opportunities. However, it's not easy to manage the immense fame they get from such apps by creating a short video.
All these social media 'influencers' or 'stars' have to be quick and active as they have to keep their fans updated and if coincidently their content matches someone else they have to also listen to the backlash of the netizens. Well, to us it seems their life is so colourful, fun-filled and all the synonyms of it, however, their life is not as cool as it appears on the mobile screen.
Also Read: Sushant Singh Rajput's father breaks silence on son's death; reveals about Ankita Lokhande, Kriti Sanon
Yesterday, a 16-year-old TikTok star, Siya Kakkar, died by suicide, at her home in Delhi. As soon as this news broke out people were left in shock because according to them the girl was doing well in her TikTok career and was living a happy life. Well, the police have not been able to find any suicide note however, they are of the belief that she was undergoing depression. Now a question arises, why was she undergoing depression at such a young age?
Well, we have an answer to your questions:
The constant need to produce different content, look different, keep up with likes and views all these are not easy to manage and this turns into one kind of pressure. We often see these social media stars talking or posting videos on social issues, current issues, motivational stories, however, have you ever wondered why they need to put all these kinds of stuff on their social media handle? They can simply put their dancing number videos or other entertainment videos but they chose to post such heavy content, why? Because they carry a title called "Influencers" so if they do they wrong then they have to go through lots of criticism as they are influencing their followers.
Not just this as you all know that these social media influencers' income comes from these videos, so the constant need to maintain their followers, likes and comments is high. If they don't post a good and fresh content on their handle then their likes will go down and with this, it is going to affect their income. "The bigger the star on social media the bigger the pressure"
Audiences only see the perfect posts that go up every day, but what goes behind them? We often believe that it's a job of one man, however, this is not true, a whole team is involved in it. Every minute detail takes profound sessions of brainstorming with intense hours of content curation, each session is an exclusive take of creators to reinvent the relevant content with an out of the box concept.
In an interview with Mumbai Mirror, actress Radhika Bangia, who rose to the fame from TikTok talks about the efforts they go through to create content. She shared, "Creating original but relatable content, while still being able to imprint yourself as a distinctly recognizable creator is enormous. Ask any creator and you'd be able to gauge the pressure that mounts on our head every day to be able to find that one context that can click with our audience and not appear stale".
With this, I would like to conclude this article by saying that as a follower be more sensitive towards these creators as your every single word influences them and leaves a deep impression on the back of their minds. So if you want to point out their mistake, be more humble with your words as they are doing for you. Also with this article, I would like to highlight the point that there is no age limit when it comes to depression.
Also Read: Yudh is On! Bhushan Kumar's wife Divya Khosla hits back at Sonu Nigam; accuses singer of having links with Abu Salem