Thor: Ragnarok movie review – Absolutely quirky, thoroughly entertaining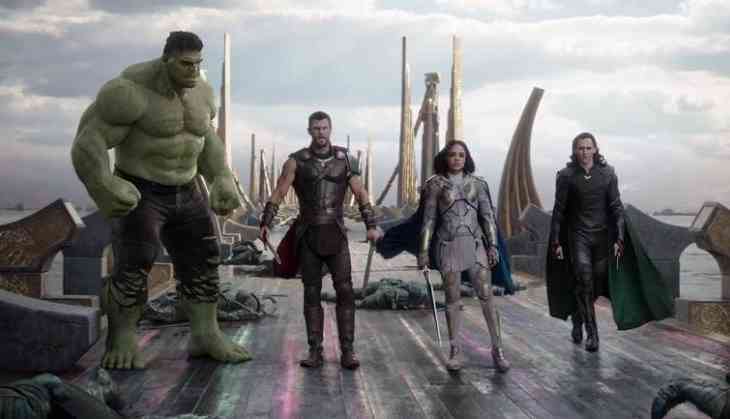 Wonder Woman showed that the DC Extended Universe was finally learning the art of the superhero movie. However, Thor: Ragnarok is a timely reminder that the Marvel Cinematic Universe is still well ahead of its rival. Following the usual Marvel formula to the T, the film combines witty, irreverent dialogue with incredibly well choreographed action to absolutely smash this one out of the park.

With enough spectacle to hook the casual viewer, and enough inside humour to please the franchise fans, Thor: Ragnarok is a thorough entertainer that will resonate with audiences across the board.
The plot
Picking up some two years after Age of Ultron, Ragnarok follows Thor (Chris Hemsworth) as he takes on the evil Hela (Cate Blanchett), the Goddess of Death.

As Odin's first born child, Hela returns to rule Asgard following Odin's death. Powered by Asgard itself, Hela proves too strong for both Thor and Loki (Tom Hiddleston), effectively casting them out. Eventually landing on a planet called Sakkar, Thor and Loki have to settle their differences and build an alliance to liberate their world from Hela.

Along with some help from a Valykrie named Scrapper 142 (Tessa Thompson) and a surprisingly articulate Hulk (Mark Ruffalo), Thor and Loki escape Sakkar and return to fight Hela one final time.
Raising the bar
With each passing superhero movie getting more and more intense, it's hard to see how the next movie can possibly pus the envelope further. Ragnarok takes that challenge head on and succeeds.

While it does follow many standard superhero tropes, it has enough originality in its plot to keep things fresh for the audience. The fight scenes as well are way better than anything we've seen before, with the sheer scale and ferocity of the battles a thing of beauty. Paired with a great score and, of course, Led Zeppelin's Immigrant Song, there is an epicness to the battles as Asgard turns into a warzone.

The action though, is well supported by boatloads of humour. Loki retains his razor sharp tongue from the previous movies, mercilessly ribbing everyone around him and never allowing a scene he's in to get too serious. Like Loki, the other heroes in the movie are also imperfect. Scrapper 142 has an alcohol problem that manifests itself in hilarious fails, while Bruce Banner's tenuous control over his alter ego is also a source for a few laughs.

While Thor swaggers through the movie dripping with narcissism and heroism, the movie humanises him fantastically by beating him down liberally and poking fun at his boy scout image. This goes a long way to ensuring that his almost nauseating sense of honour and duty are kept in check. The constant wisecracks from Loki also help, with the banter between the two one of the best things about the movie.

Cate Blanchett's Hela also indulges in a fair bit of humour, with a haughty arrogance that's just perfect for her character.
Should you see it?
Absolutely, and you're going to want to watch it on the big screen.

Rating: 4/5