The Commuter movie review: Liam Neeson plays Liam Neeson in generic Liam Neeson movie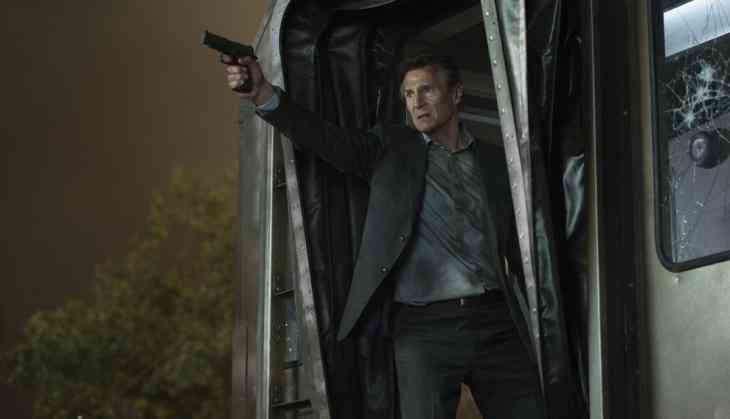 Liam Neeson is practically synonymous with the role of retired action hero thrust against his will into the heart of OTT adventures. In The Commuter, director Jaume Collet-Serra enlists Neeson to reprise exactly this role once again, and Neeson delivers like he's done countless times before. It may seem like the laziest casting decision of all time, but it's the audience's familiarity with Neeson-esqe movies that keeps The Commuter from slipping from entertaining to farcical.
The plot
The film is centered around cop-turned-insurance salesman Michael MacCauley (Neeson), who has traded in his badge and gun for a calm family life that includes a dull daily train journey. When he suddenly finds himself laid off from work, MacCauley is presented with an interesting opportunity to make some quick cash, when the mysterious Joanna (Vera Farmiga) approaches him during his routine train ride with an interesting proposition.

Joanna informs him that there's a passenger on the train that MacCauley needs to identify. Doing so will net him a cool $100,000. Refusal to comply, however, will result in the murder of his wife and son. Hey, it's a Neeson movie, did you expect anything else?

A desperate MacCauley spends the rest of the movie trying to identify this target, but soon realises that he's now involved in a larger conspiracy involving murder and corruption. Thwarted at every turn, and with time running out, MacCauley will need to take a moral call that could result in the death of everyone on his train, or the death of his family.
Saved by Neeson
Subtlety is the most important part of a good thriller. This ability to indiscreetly weave key elements into a plot without the audience noticing is great for the eventual reveal. The Commuter manages this in bits and bobs, but, in general, it is more hamfisted in its handling of plot details.

A large number of plot points are simply dumped on the viewer with little attempt to mask them. Dialogues can be clunky and overly descriptive, as if the director thought the audience is too simple to grasp even basic details. Similarly, while misdirection is a common technique in thrillers, The Commuter's attempts at this are overdone and almost farcical at times.

The plot also has huge holes that make little to no sense, with the director seemingly at odds with the laws of physics or even simple common sense.

All of this should have doomed the movie, but Liam Neeson saves it. Decades worth of conditioning have numbed the audience to most of these flaws when they occur in a Neeson flick. And that seems to be the case here again. Somehow, the aging star pulls off the most improbable of action sequences and the audience doesn't feel cheated. In fact, fans of Neeson will positively love the movie.

Should you see it?
If you want mindless, action-packed entertainment on the big screen, The Commuter fits the bill perfectly. If you're not a fan of Liam Neeson, though, you might want to steer clear.

Rating: 2.5/5