Moonlight: Being poor, black and gay in a Wong Kar-wai-ish Miami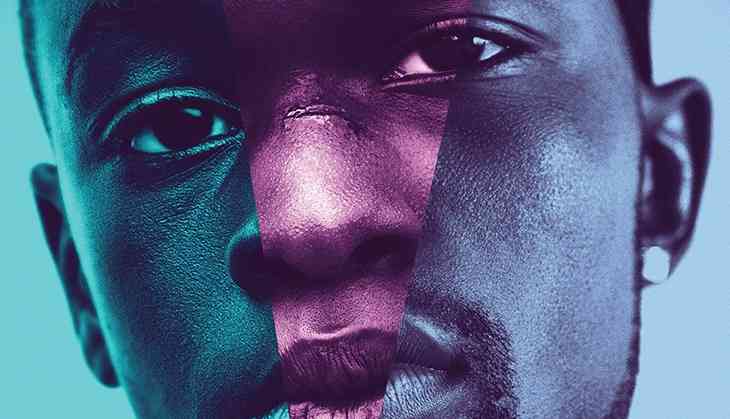 By the end of the third act of Barry Jenkins' second feature Moonlight, the audience is deeply moved and emotionally drained. It's a movie that weaves hope and melancholy that directly relates to Jenkins' emotions.
"At some point, you gotta decide for yourself who you want to be," drug dealer Juan (played Mahershala Ali) tells Chiron, a young boy living in Miami under difficult circumstances, early on in the movie. Chiron lives with his crack-dependent mother (played by Naomi Harris). In all its three acts, Jenkins takes the story beyond the run-of-the-mill story of sexuality, identity, race and class. The film is poetic in many ways.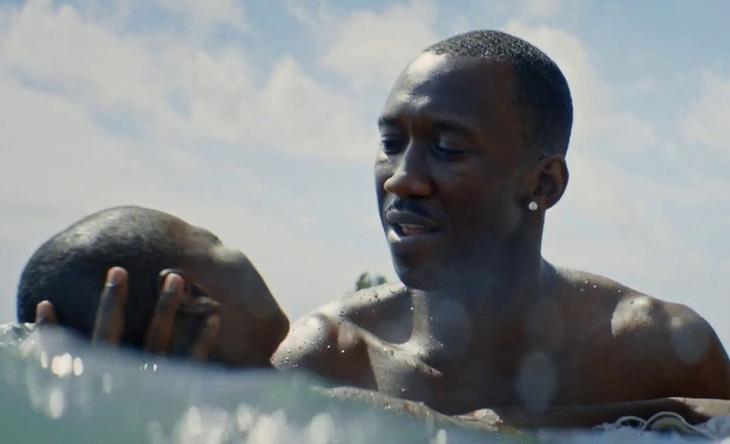 Moonlight movie still
The three stages of life
Moonlight is a story about growing up poor, black and gay in Miami, the world full of drug-abuse and school violence. Moonlight is an intimate character study and the coming-of-age tale of Chiron, a young black man, from childhood to adulthood, struggling to find his unique place in the world, fighting many a battle in a rough neighbourhood in Miami, Florida. It does so in three distinct stages.

We first visit Chron at age nine, lonely and withdrawn from his peers, a target for most. Then we are taken to his teenage years where he has learnt to hide his sexuality as much as he can. Finally, we capture him during adulthood, where the circumstances have taken him down a deep and dark alley, a place he'd rather not be. Each distinct and each poignant.

Its the moments that seem to last forever coupled with pregnant silences that take the movie from average to brilliant. It's the beauty captured from scene to scene - the slowness of the camera movement, the richness of the colours - along with hip-hop, R&B and classical choices of music by Nicholas Britell that elevates the movie to perfection.
Jenkins' influence
Some of the camera work, the colours used in the scenery that surrounds Miami and the composition help make Moonlight what it is. Jenkins though that the inspiration for this came from one of his most beloved filmmakers known for his visual poetry, Wong Kar-wai. The video below juxtaposes imagery from Moonlight with that of Wong Kar-wai's features that include "In the Mood for Love" among others.
Delicate subject lines
Based on the play In Moonlight Black Boys Look Blue by Tarell Alvin McCraney, the story is not something that many can relate to (the movie going audience is far different from the world in which Chiron lives), but is told in a way in which everyone can feel the same pain that the protagonist is feeling. Told with such authenticity, it's kind of surprising this isn't autobiographical.

Despite the extremely delicate and difficult subject that Jenkins deals with, he never once lets the movie drown forgetful moments. The script avoids the cliches we are all dished out in many other movies of similar folk. Jenkins chooses not to introduce the main character at the beginning. Instead, he introduces Juan, the drug-dealing, role model and mentor for 'faggot' Chrion, becoming a kind of a foster father.

This movie is as much about blacks as it is about humans. It's a movie devoid of whites - not crucial to the plot of the movie but a significant thing to point out nonetheless. Nobody in the situation of the main characters - Juan, Chiron, Teresa (played by brilliant pop-music genius Janelle Monae) and Paula (Naomi Harris' standout performance since 28 Days Later) - is anything less.
Poignant ending
Once the viewer reaches the final scene, the hush that descends upon it puts one into a trance. It's almost a dream-like sequence even though it's one long take. By the end of it, the viewer realise just how the characters got there. To condense three stages of life into a tight cinematic experience is nothing short of remarkable.
It's a movie where Chiron makes familes and friends throughout the movie but by the final act, he's grown into being on his own, albeit lonely as ever. In the first act, he has Juan and Paula but by the final act, all he is left with is Kevin.
Best picture of 2016
In any other year, this movie would undoubtedly be the number one film. In 2016, it's competing with an over-hyped, white-saviour of jazz, 21st-century musical, La La Land. That my friends is a shame. It's a movie made by a black director, full of black actors. It's a movie that needs to be watched. It's a movie that should be beating La La Land at each and every awards show. It's unfortunate that it isn't. The audience is given something they are starved of. A portrait of what it means to be a black gay man in America.

To say any more would be to spoil the journey one embarks on when sitting in front of a screen screening Moonlight. Moonlight is a layered film that demands more than one watching.
Rating: 5/5