James Cameron admits, 'Jack might have lived in Titanic,' but there are 'variables'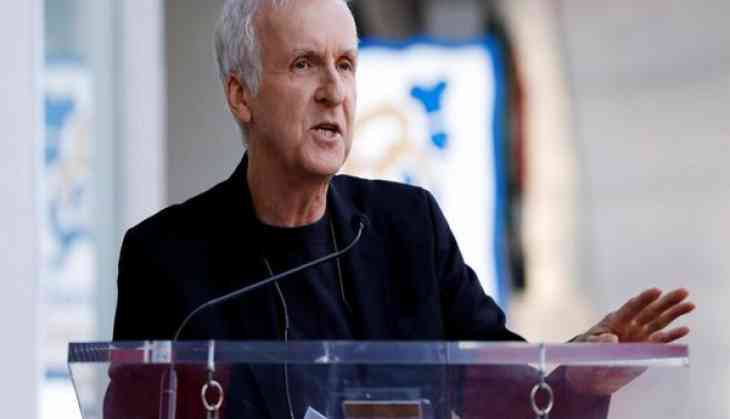 Director James Cameron is still pondering over the numerous possibilities of the film 'Titanic', even after it hit the theatres 25 years ago. The 1997 film's director commissioned a scientific study to determine if there really was enough room for both Jack and Rose DeWitt Bukater (played by Leonardo DiCaprio and Kate Winslet, respectively) to fit on the ever-debated floating door after the Titanic sank in the Oscar-winning blockbuster, reported People.
A first look into the National Geographic special about the study, 'Titanic: 25 Years Later with James Cameron, premiered on Good Morning America', where the director allowed his fans to have a peek into his thought process.
Whether Jack could have survived had he joined Rose on the floating piece of debris, Cameron and a team of scientists hired two stunt doubles to re-enact four different scenarios. At one point in the clip, both Jack and Rose are halfway on the piece of debris, but their lower halves are completely submerged in the freezing water, so it's likely neither would have survived in that position. In another position, they are both seated on the debris, and Jack is shaking violently from the cold. "He could've made it pretty long, like hours," Cameron said of the seated position.
According to People, it's only once they test the scenario when the two stunt people are as exhausted as they would've been in the real situation -- like the moment when Rose is shoved underwater by another survivor before Jack swims over and punches her attacker. Once they both are seated on the floating debris, Rose offers Jack her life jacket, and he "stabilized."
"She got him to a place where, if we projected that out, he just might have made it until the lifeboat got there," Cameron said.
Also Read: NEET student dies after falling from hostel building in Kota
In the end, the film's writer-director seems satisfied with the conclusion that The special coincides with the 4K restoration of Titanic, which opens in theatres on February 10 to celebrate the Academy Award winner's 25th anniversary.
"Jack might've lived, but there's a lot of variables," Cameron said. "I think his thought process was, 'I'm not gonna do one thing that jeopardizes her.' "According to People, ahead of the National Geographic special announcement, Cameron said in an interview that Jack "needed to die." "It's like Romeo and Juliet. It's a movie about love and sacrifice and mortality. The love is measured by the sacrifice."