In pictures: From La La Land to Meryl Streep, the best of Golden Globes 2017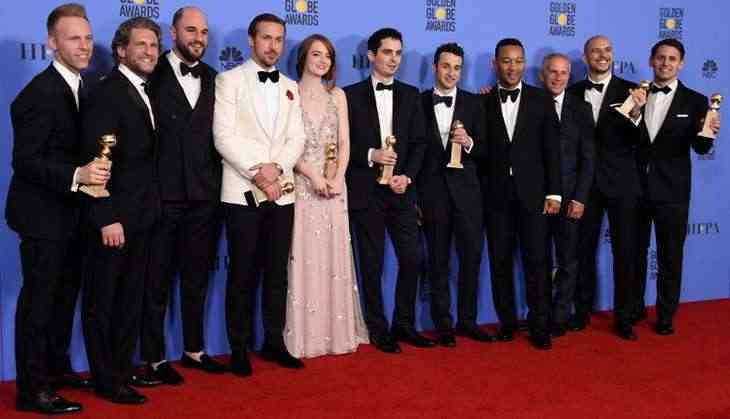 The Golden Globes may not be the grandest of award shows, but they're certainly one of the most fun. And not just because they serve booze, but because the best from both television and films are all under one roof. The Globes also have the best hosts and Jimmy Fallon didn't disappoint. The Tonight Show host began the evening with an epic recreation of La La Land's opening number, parts of it being shot right before the show on the red carpet itself .
And then there were the speeches by Meryl Streep and Ryan Gosling that have captured everyone's hearts and minds.
Here are the 8 best moments from the show:
1. Meryl Streep's anti-Donald Trump speech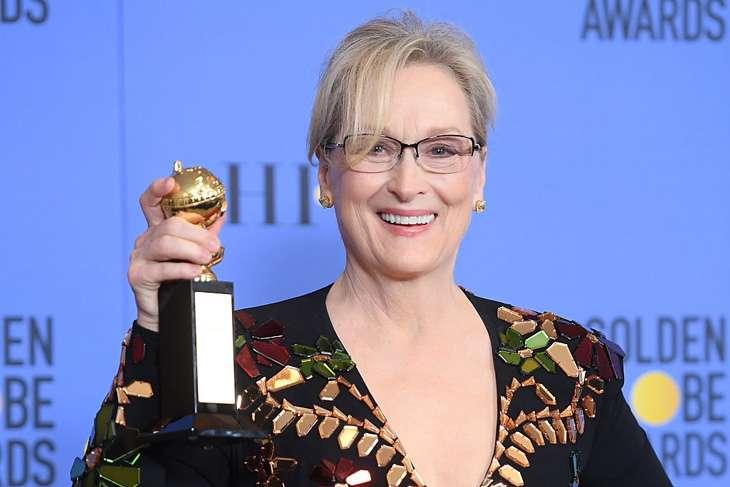 Photo by Venturelli/WireImage/Getty Images
Meryl Streep almost never fails to wow us. The three-time Oscar and nine-time Golden Globe winner received the prestigious Cecil B. DeMille Lifetime Achievement Award. While accepting her award, Streep delivered a powerful speech against President-elect Donald Trump. She called Trump out for mocking a disabled journalist during his campaign last year, saying, "There was one performance this year that stunned me. It sank its hooks in my heart. Not because it was good. There was nothing good about it. But it was effective and it did its job. It made its intended audience laugh and show their teeth. It was that moment when the person asking to sit in the most respected seat in our country imitated a disabled reporter, someone he outranked in privilege, power, and the capacity to fight back. It kind of broke my heart when I saw it. I still can't get it out of my head because it wasn't in a movie. It was real life." The actress went on to urge her peers to "protect journalists, because we're going to need them going forward. And they'll need us to safeguard the truth." What an inspiration, she is.
2. Ryan Gosling's speech made us swoon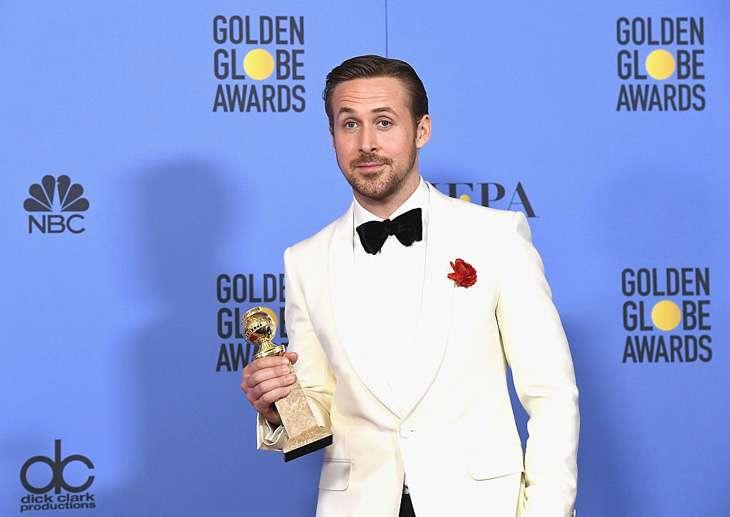 Photo by Kevork Djansezian/NBC/NBCU Photo Bank via Getty Images
Ryan Gosling made an emotional speech thanking his 'lady' Eva Mendes and their two daughters, Amada and Esmeralda. He accepted the award for Best Performance by an Actor in a Motion Picture - Musical or Comedy for La La Land. After thanking his costar Emma Stone, and director Damien Chazelle, Gosling spoke about his lady love - Mendes.
"I would like to try to thank one person properly and say while I was singing and dancing and playing piano and having one of the best experiences I've ever had on a film, my lady was raising our daughter, pregnant with our second, and trying to help her brother fight his battle with cancer, " Gosling said, looking directly into the camera. "If she hadn't have taken all that on so that I could have this experience, it would surely be someone else up here other than me today. So, sweetheart, thank you. To my daughters, Amada and Esmeralda, I love you." It didn't hurt that he looked like a dream.
3. La La Land won more awards at the Golden Globes than any other movie ever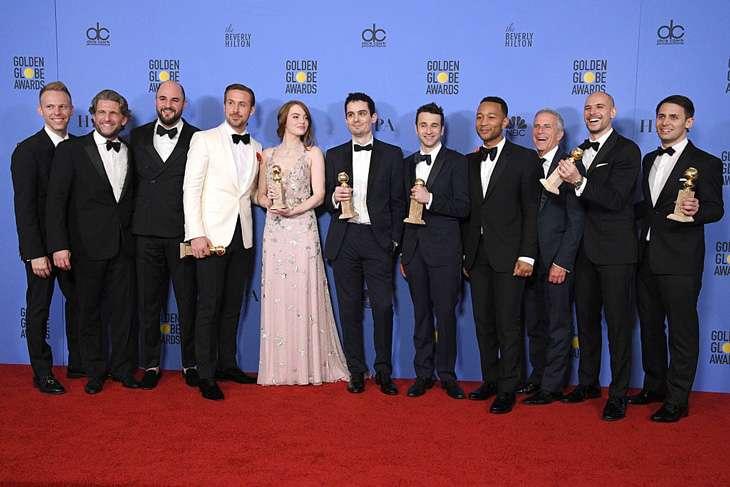 Photo by Kevork Djansezian/NBC/NBCU Photo Bank via Getty Images
Going into the Golden Globes, La La Land had seven nominations. And yes, they won every single one of them.
The two acting awards went to lead actors Ryan Gosling and Emma Stone, La La Land also won the best picture - Musical and Comedy, best director, best screenplay, best score and best song. By winning the Golden Globe for comedy picture, La La Land got its seventh win, surpassing the record of six awards held by One Flew Over the Cuckoo's Nest (1975) and Midnight Express (1978).
4. Andrew Garfield and Ryan Reynolds kiss and break the internet
Screen Grab
Did we just see that?! Andrew Garfield and Ryan Reynolds were caught kissing as Gosling made his way to the stage to accept his Golden Globe for Best Performance by an Actor in a Motion Picture - Musical or Comedy, a category in which Ryan Reynolds was also nominated. As a condolence, Ryan Reynolds and Andrew Garfield quickly locked lips while sitting at the same table as Reynolds' wife, Blake Lively. The internet was quick to react, already dubbing 2017 the best year yet.
5. Jimmy Fallon Recreates La La Land's Opening Musical Number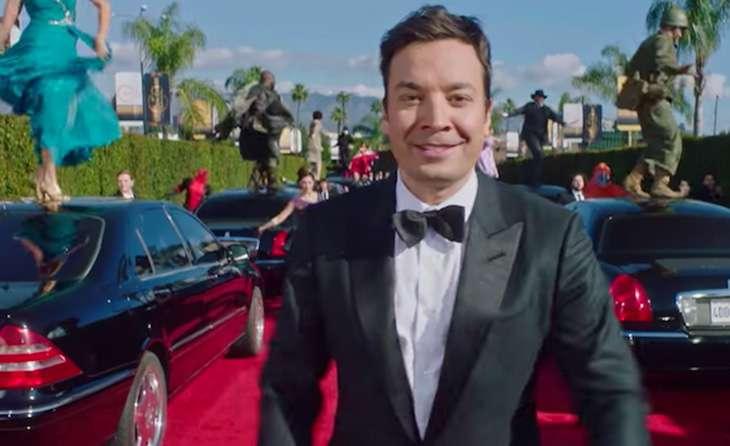 Screen Grab
The awards show host pulled off the most epic opening number and enlisted the help of Nicole Kidman, Amy Adams, Kit Harrington, Justin Timberlake, Ryan Reynolds, Tina Fey, the cast of Stranger Things and a bunch of other A-listers to spoof the award-winning film La La Land's opening scene. To the tune of "Another Day in the Sun," Fallon danced with the stars on top of and around limos after pretending to be stuck in traffic at the red carpet . The number, which found the Hollywood A-listers breaking out in song and dance, also had Fallon and Timberlake romantically slow-dancing together.
It was the 42-year-old Tonight Show host's first time emceeing the famously fun ceremony.
6. The Teleprompter Breaks During the Opening Monologue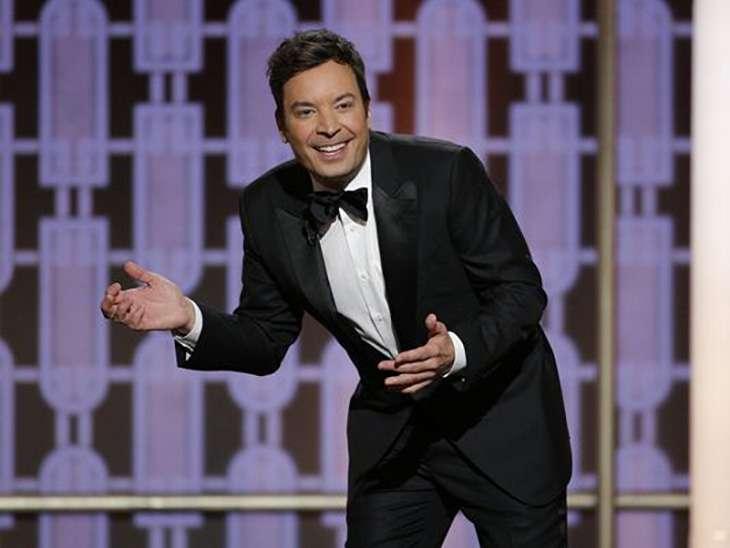 Screen Grab
During Jimmy Fallon's opening monologue, the teleprompter decided to quit on the 42-year-old funnyman. "Welcome to the Golden Globes. Already the teleprompter is down. This is a great way to start the show," he told the crowd, while trying to stall for time. "I can do impressions. What do we do here? I can think of something. Cut to Justin Timberlake, please," he joked. "Just wink at me or something." After the issue was resolved, Fallon later jokingly compared his technical error to Mariah Carey's disastrous New Year's Eve performance. Fallon joked that Carey had called him and said it was Dick Clark Productions again.
7. Brad Pitt makes a surprise appearance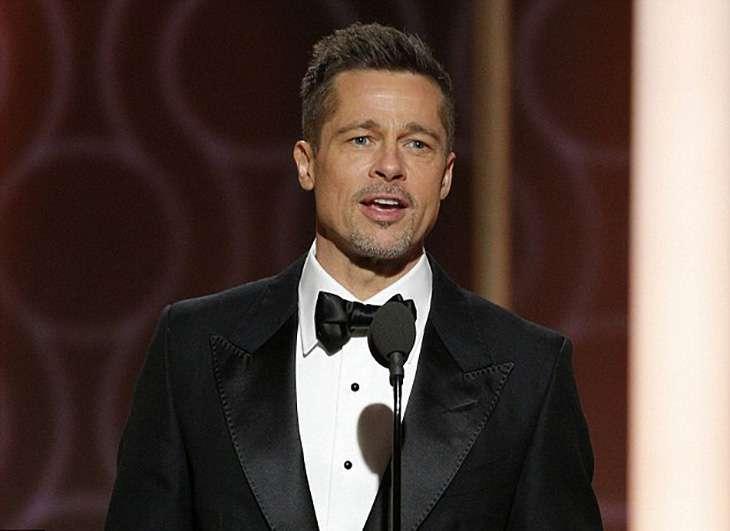 Screen Grab
Brad Pitt stepped out to introduce the motion picture Moonlight, nominated for six awards. The actor, who looked incredibly handsome, came on to present a segment highlighting Best Picture drama winner Moonlight, which his company Plan B produced. The moment marked one of Pitt's first official appearances since his nasty split from estranged wife Angelina Jolie amidst child abuse allegations. We was cheered wildly by his peers.
8. Kristen Wiig And Steve Carell's Hilarious Skit
Screen Grab
Kristen Wiig and Steve Carell introduced the films nominated for best animated feature film. The two funny people recalled what their first time seeing animated movies, which also turned out to be some extremely dark memories. Carell opened with a mention of Disney's Fantasia. "There, standing in the lobby, was my mom, and that was the moment she told my dad that she wanted a divorce," Carell said. "I never saw my father again after that - 'Fantasia day.'"
The dark jokes contrasted with mentions of the nominees - most of which were feel-good animated movies. Wiig shared her fondest memories of Bambi: "March 14, 1981 was the same day we had to put our dogs down - three of them: little Jack, Janet, and Chrissie," Wiig said, barely holding herself together. "Bambi's mom. And also that was the last day I saw my Grandpa. He disappeared ... and I didn't speak for two years."
With that, the two comedians introduced this year's great animated films.
9. Tracee Ellis Ross is the first black woman to win A Golden Globe for Best Actress in a TV Comedy In 35 Years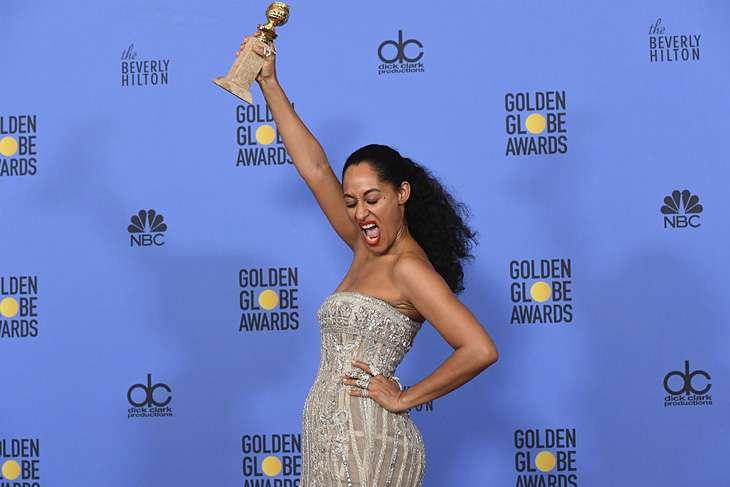 Photo by Kevork Djansezian/NBC/NBCU Photo Bank via Getty Images
Tracee Ellis Ross became the first black woman to win the Golden Globe Award for Best Actress in a TV Comedy or Musical in 35 years. The 44-year-old actress took home the trophy for her acclaimed role as Dr. Rainbow "Bow" Johnson in the ABC sitcom Black-ish. Debbie Allen was the last black woman to receive the honor for the 1982 NBC series Fame at the 1983 Globes. Ellis Ross is also the first black nominee in the category since Gimme a Break's Allen and Nell Carter were nominated in 1984. Taking the stage, Ellis Ross dedicated the award to women of color. "This is for all the women of color and colorful people whose stories, ideas and thoughts are not always considered worthy and valid and important," she said. "But I want you to know that I see you. We see you."
10. Viola Davis delivers moving acceptance speech after winning for Fences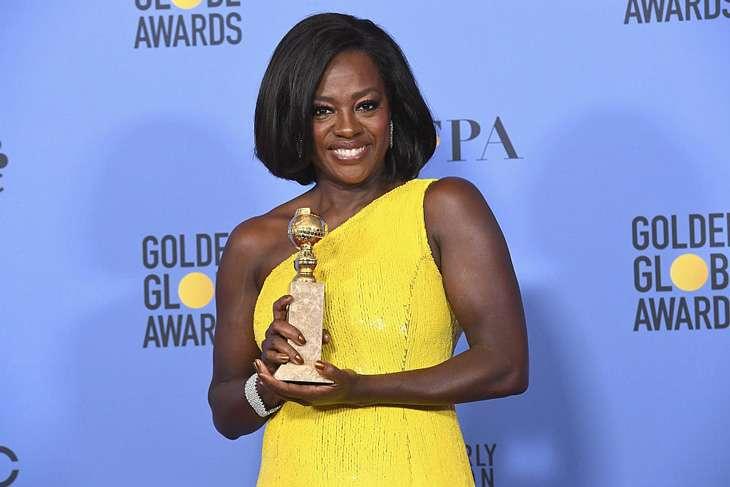 Photo by Kevork Djansezian/NBC/NBCU Photo Bank via Getty Images
Viola Davis gave a very emotional speech as she accepted the Best Performance by an Actress in a Supporting Role. The 51-year-old actress thanked her Fences co-star Denzel Washington for being an 'extraordinary leader' on the acclaimed drama, which was also directed by the actor. She said, 'You know I'm a friend and a fan. Thank you for being an extraordinary leader, great actor, great director.'
It was her first win out of five Golden Globe nominations and she joked: 'This is my fifth nomination. I took all the pictures, went to the luncheon. But it's right on time.'