ABBA Reunion: Swedish pop band making a comeback with brand new songs after 35 years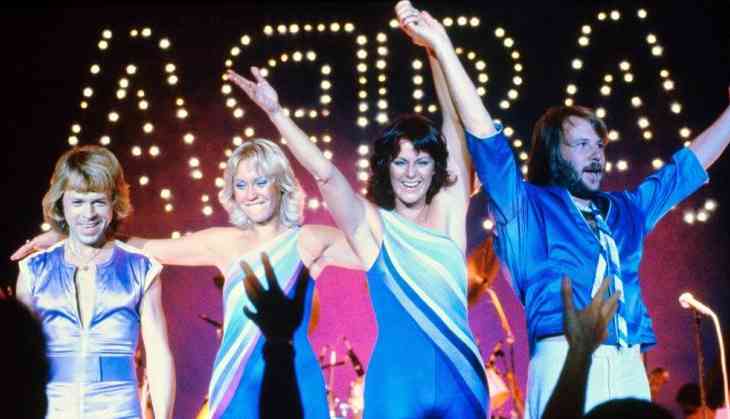 It is the maker of "Mamma Mia! Here we go again". That's right.
It has been more than 30 years after famous Sweden's legendary pop band ABBA got split, the band's four members Agnetha, Benny, Björn and Anni-Frid recently announced that they are coming back with their two recorded new songs.
The Swedish quartet said the new material was an "unexpected consequence" of their recent decision to put together a "virtual reality" tour.
"We all four felt that, after some 35 years, it could be fun to join forces again and go into the studio," the band said on Instagram.
"And it was like time stood still."
The new songs I Still Have Faith In You and Don't Shut Me Down were recorded last summer, the band's manager Gorel Hanser told TT news agency.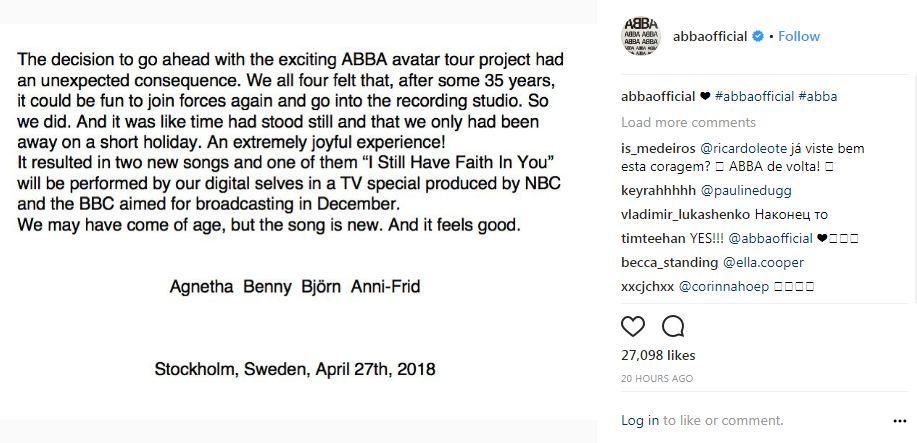 "They were happy... it was actually quite moving... and I wasn't the only one with tears in my eyes." #ABBA manager Görel Hanser tells @bbcpaddy about being in the studio whilst the group recorded their first new music for 35 yrs. #bbcpm pic.twitter.com/Ds1QaW3p6O

— BBCPM (@BBCPM) April 27, 2018
The band split up in 1982 after dominating the disco scene for more than a decade with hits like Waterloo, Dancing Queen, Mamma Mia and Super Trouper.
"It was like time had stood still and that we only had been away on a short holiday. An extremely joyful experience!" members Agnetha Faltskog, Bjorn Ulvaeus, Anni-Frid Lyngstad and Benny Andersson added.
The group, who sold more than 400 million albums, have not sung together publicly and now they are coming back 35 years after their last single.
The announcement came when Sweden was mourning the death of another of its star Dj sensation, Avicii who die of apparent suicide. He was one of the world's most successful DJs.
A sequel to the 2008 hit film Mamma Mia! is scheduled to open in July. And it's called Mamma Mia!: Here We Go Again. And it is actually true.
"We have come of age, but the song is new. And it feels good."
The group said the "exciting ABBA avatar tour project had an unexpected consequence".
Bjorn, 73, is married to Agnetha, 68, and Benny, 71, is married to Anni-Frid, 72.
Also Read: Weinstein effect: Cannes Film Festival to introduce sexual harassment hotline