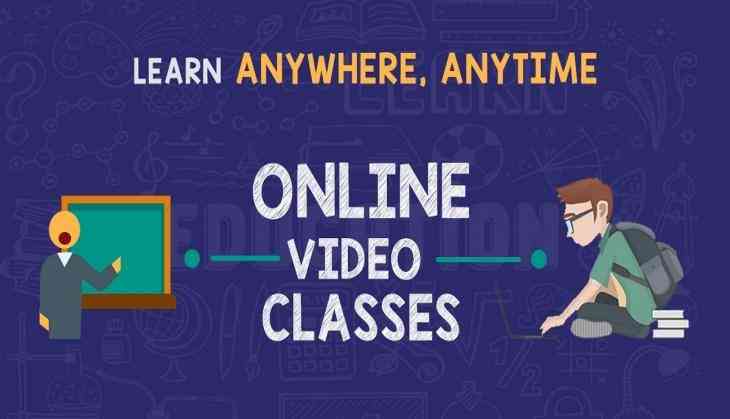 It's been truly said that there is no shortcut to become a successful person. Many students prepare for government exams every year. While preparing for the exams, many students adopt various methods and strategies to crack the exams. They also discover some quirky methods and tips to study but sometimes these tricks and methods prove harmful to them. Some students believe in self-study while many opt for the traditional classroom coaching. But there are many students like the ones in regular jobs and the ones who are in a small town; they can't take the classes from a reputed coaching institute. What about them? Is there any solution for them? Based on this conception we started to prepare our online video coaching.
As we all know that technology has changed the current scenario. The whole world is now a small global village. The internet has become user-friendly that allows the users to connect with the people who are far away. Students can learn everything only by access to the internet. Nowadays, an online tutorial method makes the students more flexible as they can get answers to their questions in an easy way. Evolution of IT has brought the changes indeed, not only the way we think but also to the structure of our brains. We all have started reading online like e-books, e-newspaper, e-journals and many other things. This activity allows us to become friendlier with the internet. The Internet has connected many people and this number is increasing day-by-day.
Hence, those who can't reach us, we are providing them an excellent opportunity through our Video Portal. We can take our classroom directly to the students and can help them to crack government exams. Therefore, students will be able to learn as per their convenience. We are providing the live session of our classroom in the mediums mentioned below:
ONLINE MODE
You can login to your account and study course videos from any system. There is no limitation on the system usage.
Students should be on a stable internet connection

OFFLINE PEN-DRIVE
To activate the pen drive for the first time you require internet connectivity on the system.
After activating you don't need any access to the internet.
Students can pick the medium as per their convenience and can continue the preparation of the govt. exam. The best feature of our video portal is that you can study at your own pace. You can pause a video in case of any doubt and can proceed once you are clear about it. With the help of technology you surely have an ace over others.