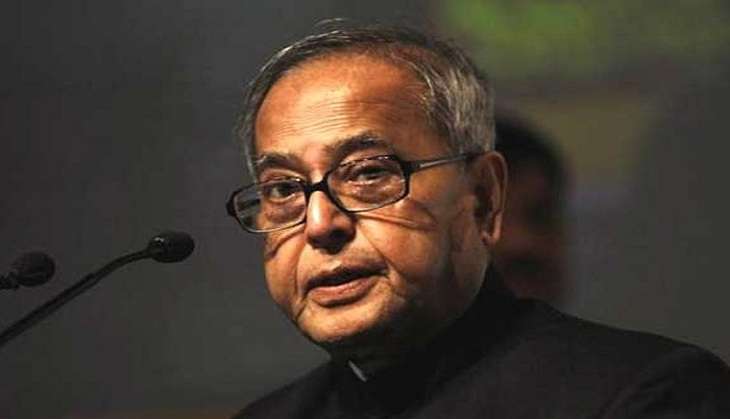 President Pranab Mukherjee, on Thursday, called for joint action plan and cooperation from government and private bodies to achieve 100 per cent literacy in the country.
Speaking at an event on the occassion of International Literacy Day, he said, "Swachh Bharat, Saakshar Bharat are the two sides of the same coin. I cannot have Swachh Bharat (Clean India) without Saakshar Bharat (Literate India)."
He further cleanliness, environmental consciousness, responsibility to the neighbours, inculcating core civilisational values and certain other things are closely related and run parallel to literacy.
Also Read: International Literacy Day- Here's all you need to know about it
It's been observed that many a times people who are not literate show more dedication than those having formal education, said the President.
In his speech, Mukherjee said though much progress has been made, still the country has a "substantial" number of illiterate population of the world.
He mentioned the passing of the Right to Education Act a "crucial" step. Taking note that a large number of people are still illiterate in the country, the President called for a "joint action" involving government, NGOs, local bodies, volunteers etc so that "tremendous momentum" can be generated and 100 per cent literacy can be achieved.
Agreeing with Union Human Resource Development Minister Prakash Javadekar, who had spoken before him, Mukherjee said that 'each one, teach one' can go a long way in achieving this goal. The President said apart from being a teacher, he has also been a literacy activist.
Earlier Javadekar said the Narendra Modi government's mantra is "reaching the unreached" and added that literacy is a great step towards empowerment.
He said financial, legal and electoral literacy are also of key importance. Javadekar observed that for housing schemes, it has been seen that involving the local communities brought significantly better results as people contribute and give their best and does not complain.
"Otherwise, we created a country which keeps complaining," he said, emphasising on the importance of involving community in efforts to create literacy to attain better results.
At the event, the President also conferred Saakshar Bharat Awards - 2016, for contributions to the "literacy movement".
- PTI