The value of MBA courses of top business schools is often (unfairly) judged by annual packages offered at the end of the course.
Every year, leading business schools release placement reports reflecting upon the highest and average salaries offered to their graduates. These reports talk about rising salaries focusing on highest, mean, and median packages offered by top industry names.
However, the reality at grassroots levels is quite different. According to B-School graduates, just 8-10% of the batch gets a package of Rs 25 lakh per annum or more. The true value can somewhat be ascertained by the median and mean salaries offered. It is also important to know what is offered at the other end of the spectrum - the lowest salaries.
Below, we have presented two tables, representing the lowest packages offered to B-School graduates in 2014 and 2015.
Table 1: Lowest Packages offered in B-Schools (Audited)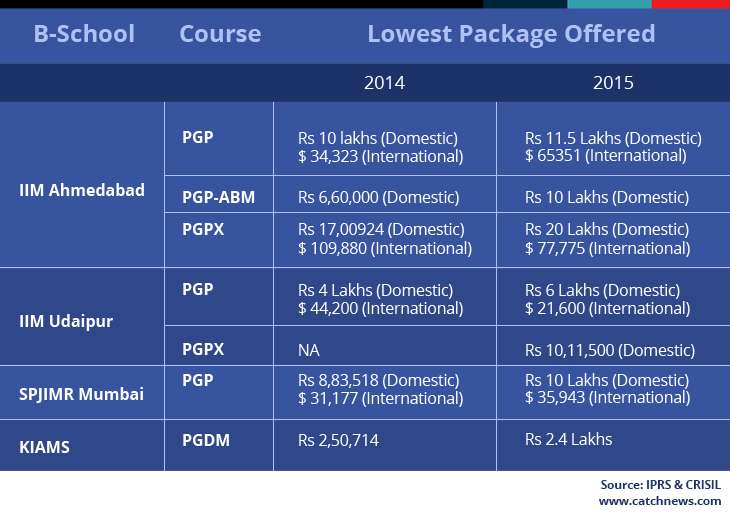 Table 2: Lowest Packages offered in B-Schools (Sources)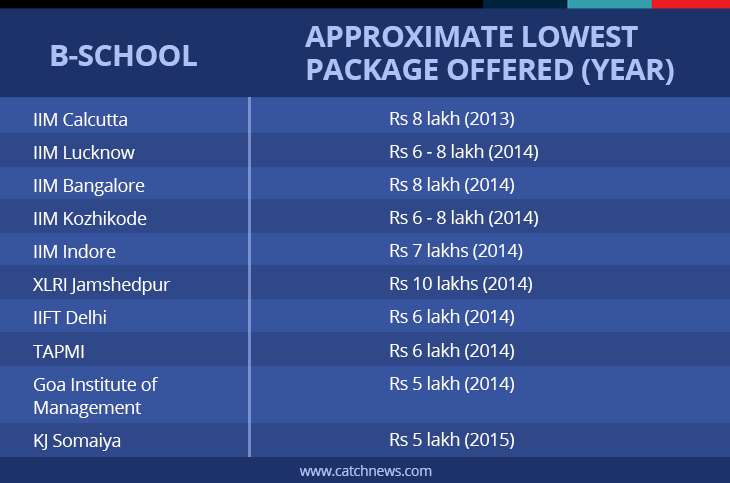 PLEASE NOTE: The figures quoted in Table 2 are based on student and expert accounts and cannot be verified independently.
Why are B-schools secretive about packages offered?
"Candidates repeating a year or unable to perform well in academics are the ones who are generally offered lower salaries. Many times, institutes have large batches and it gets difficult to place students from the lower end of the spectrum," says a graduate from IIM Ahmedabad on condition of anonymity.
Barring a handful, most B-schools are secretive about the packages offered to students. There is complete lack of transparency, with no way to verify facts via third parties.
In 2011, the Indian Institute of Management (IIM) Ahmedabad started the Indian Placement Reporting Standards (IPRS) with the aim to provide standardised and trustworthy data that'll enable aspiring candidates to make informed choices.
Under IPRS, colleges have a standardised way of reporting salary and non-salary information as offered to students. The placement data is verified by Credit Rating Information Services of India Limited (CRISIL), making the reports reliable.
As per the official IPRS website, about 30 management colleges have signed up for it. However, we could find detailed placement reports of just nine colleges. Out of these, merely three to four MBA colleges have been submitting reports regularly.