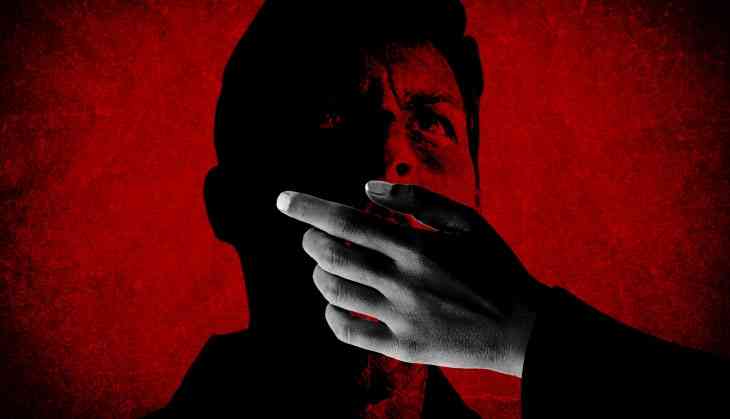 Higher education in India is passing through a critical phase and is under attack like never before. Educational institutes that once had ample space for debate, discussions, and exchange of ideas have been witnessing a hostile takeover. And this is taking away the free spaces for ideas and visibly killing the fundamental right to freedom of speech.
On Thursday, the Indian Institute of Technology (IIT) Madras cancelled an event on social equity scheduled for 23 September. The institute said that the speakers who were to attend were 'controversial'.
The list of speakers for the event included K Stalin, a documentary filmmaker and human rights activist, Nandini Sundar, a sociology professor at the Delhi School of Economics, and Adhik Kadam, a social entrepreneur and chairman of the NGO Borderless World Foundation.
IIT Madras wasn't the only one dealing with a crisis on Thursday. Students of Jamia Milia Islamia Thursday alleged that despite having permission to invite speakers to, ironically, speak on the issue of 'Shrinking Democratic Spaces in Universities' – the administration changed their stance at the last minute. The students alleged that the permission was withdrawn when they presented the list of speakers to the university.
An Indian Express report said students were not allowed to invite speakers from 'outside'. The list the students had submitted included speakers from Jawaharlal Nehru University (JNU) and Delhi University (DU).
Troubled times
The two incidents are just the latest additions to a long list of incidents of universities being attacked. It all started with JNU in February 2016.
Earlier this year, violent protests erupted at DU's Ramjas College against a seminar that invited JNU students Umar Khalid and Shehla Rashid. The protests were led by the Akhil Bharatiya Vidyarthi Parishad (ABVP).
A week before the Ramjas incident, Professor Rajshri Ranawat of the Jai Narain Vyas University, Jodhpur was suspended after a protest – led by the ABVP – simply for inviting JNU professor Nivedita Menon for a talk.
Menon had allegedly made some controversial remarks about Kashmir and had questioned Indian Army's role in the disputed territory.
In 2015, the ABVP-led Delhi University Students' Union disrupted the screening of the film Muzaffarnagar Abhi Baki Hai at Kirori Mal College. The film is a documentary about the Muzaffarnagar riots which witnessed violent clashes between Muslims and Hindus in Uttar Pradesh in 2013.
Change in the ranks
Over the past three years, educational institutes across the country have also seen drastic changes that came with political appointments and changes in the institutes' top brass. A large number of the government appointments have been criticised for being based on political affiliation rather than on merit.
While some of these appointees openly called claimed allegiance to the Rashtriya Swayamsevak Sangh, others have been known to be affiliated to the Sangh and the BJP more implicitly.
The incidents at Ramjas College and JNU are not one-off episodes any more. Rather, such clashes have become the new norm in Indian universities. These are attacks on what education stands for. Free inquiry and free speech
Free inquiry and free speech is being threatened both by the hardliners in the university administration and the 'nationalist' student organisations like the ABVP – groups that get offended far too quickly by any idea that is not Right or adequately saffron.
"I have asked for an explanation from the college (IIT-Madras) as to why the event was cancelled when it was confirmed. The management has not responded. The incident speaks of the growing intolerance in society. In any education institute, there should be absolute freedom of speech and exchange of ideas," Sundar said.
Abha Dev Habib, a senior professor of Physics in Delhi University, said this was in keeping with what was happening in the society: "Any individual who is vocal about opinions different to that of the current government is under attack. Look at what happened with Gauri Lankesh, Kalburgi, Pansare, Dalbolkar and many others who dissented against the government... In universities, government-backed administration are trying to eliminate dissenting voices altogether."
"For years we have tried to broaden the horizons of scholars in universities by subjecting them to new and varied ideas and mindsets ... We have been able to create eminent scholars, researchers, and professionals who have progressive and worldly mindsets. Well, that's not the case anymore," she added.
Nandita Narain, former president of DU Teachers' Association told Catch, "These are dark times for education in India. From school education where the curriculum is being changed to match the RSS ideology to higher education institutes where the democratic right of freedom of speech is being violated every day, things are getting worse by the day,"
"Louise Richardson, the Vice-Chancellor of Harvard University, had said that education should be about confronting ideas you find really objectionable, figuring out why it is you find them objectionable, confronting the person you disagree with and trying to change their mind and being open to them changing your mind. That isn't a comfortable experience, but it is a very educational one. In India, however, it's just a one-way street," Narain rued.
Edited by Jhinuk Sen