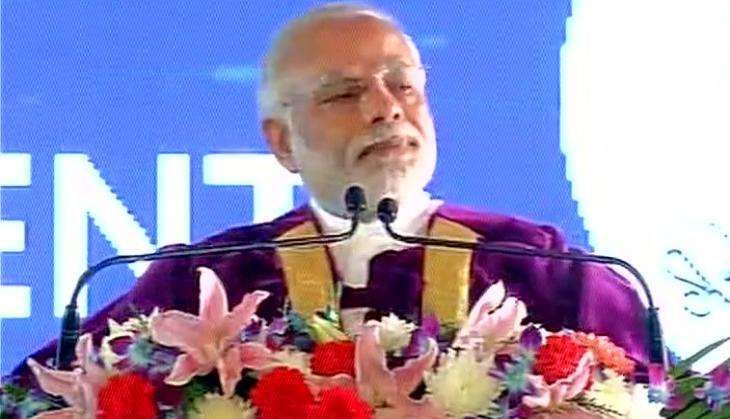 The Chief Information Commissioner (CIC), RK Mathur, took away the charge of Ministry of Human Resource Development (MHRD) from Information Commissioner M S Acharyulu on 12 January. The decision comes within two days of Acharyulu passing an order, allowing the inspection of Delhi University's 1978 BA degree records to be made public.
According to the university, Prime Minister Narendra Modi had received his BA degree in 1978. On 21 December, Acharyulu had ordered inspection of DU's 1978 degree records.
Soon after, an order was issued for reallocation of work among the information commissioners.
"The revised reallocation of work will come into force with immediate effect. The deputy registrars concerned are directed to transfer all the pending case files (except in which notice(s) of hearing have already been issued) with them to the concerned registry as per the re-allocation of work under intimation to the Registrar," the order, issued on Tuesday, stated, as reported by OutlookIndia.
In 2016, BJP said that Prime Minister Modi had pursued BA in Political Science through distance mode in 1978, which was later confirmed by the Delhi University registrar Tarun Das. The varsity, however, refused to disclose degree records under RTI application stating that "personal information of the students concerned, the disclosure of which has no relationship to any public activity or interest". The CIC however disagreed and noted that matters relating to the education of a student fall under the category of public interest.
"The PIO has not put forward any evidence or explained possibility to show that disclosure of degree-related information infringes the privacy or causes unwarranted invasion of privacy," Acharyulu had said.
Information Commissioner Manjula Parashar will now handle all complaints and appeals related to MHRD.
Last year, a fine of Rs 25,000 had been levied by CIC on varsity's Central Public Information Officer Meenakshi Sahay for rejecting an RTI application seeking information on Prime Minister Narendra Modi's graduation degree.