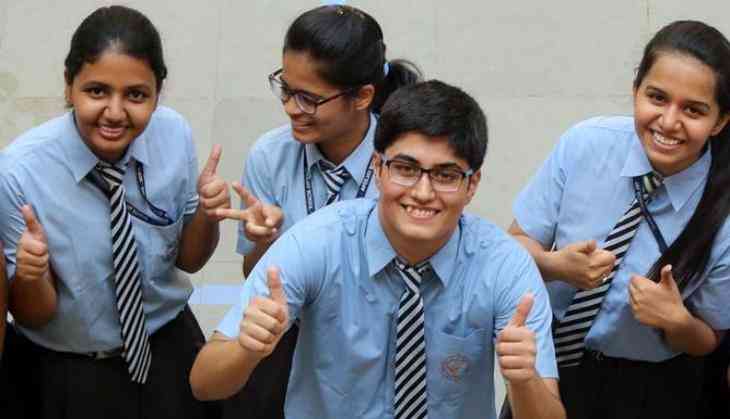 A big move going to be taken by the Central Board of Secondary Education through which over 16,000 trees can be safe from cuts. Yes, CBSE has decided to provide Board students exam marksheet via digital way instead of printing on paper. CBSE has given the green signal to provide the board exam mark sheets digital which were signed by the authority as well. Students will also get their migrations certificates and pass certificate using PKI based QR Codes. Reportedly, CBSE has assured that the documents related to the board exams will be made available on the same day when the results announced by the Board.
With this move, CBSE can also save the environment as no printing on paper, over 50,000 trees can be saved from deforestation and people can take breathe in fresh air.
Not only this but CBSE also has opened 80 lakh digital lockers for Class 10th and Class 12th students.
# digital initiatives # saving environment @moefcc @HRDMinistry Digital Lockers opened for 80 lakhs class X&XII students and signed marks sheets, migration certificates and pass certificates were pushed digitally with PKI based QR Codes on the same day as declaration of results.

— CBSE HQ (@cbseindia29) July 12, 2018

According to the reports, by going paperless, CBSE would be able to reduce the carbon footprint also. Reports also suggested that in the last few months, the board have saved up to 30 crores sheets and 50,000 trees. Board also said that by saving trees from cutting and stopping the paper production and printing, they can also save around 100 crore rupees as well.
As per the reports of TOI, 'CBSE used to print around 20 pages per examinee annually, so this would amount to 300 printed pages for 1.5 crore candidates," says- Anurag Tripathi, CBSE Secretary.
#डिजिटल पहल #पर्यावरण सुरक्षा @moefcc बोर्ड प्रतिवर्ष करीब 1.5 करोड़ विद्यार्थियो के लिए विभिन्न परीक्षाएँ आयोजित करता है।पिछले 6 महीने में बोर्ड ने ऑनलाइन पद्धतियां अपनाकर 50 हज़ार पेड़ व 30 करोड़ पन्नो के कागज बचाने के साथ–साथ जनता को एक पारदर्शी और समयबद्ध सुविधा प्रदान की |

— CBSE HQ (@cbseindia29) July 12, 2018
However, the digital system will also make the education system transparent and also benefit the students. Board is also planning to issue the exam admit cards via an online platform.
Let's see what changes will be made in the education system by the Board. Will the changes fruitful for the students or not?
Watch Video:
Also read: UGC NET Answer Key 2018: CBSE to release the answer keys for the July exam next month