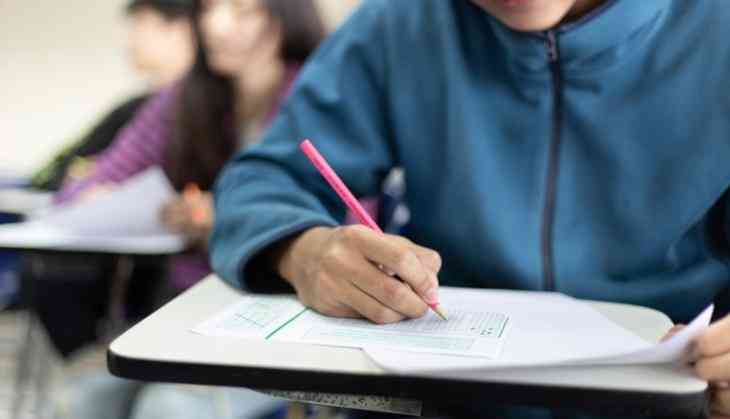 NEET medical entrance exam 2021: The National Testing Agency (NTA) is expected to release the online application form for the National Eligibility cum Entrance Test (NEET-UG) 2021 exam anytime now.
NEET UG exam is conducted for admission to medical colleges. The exam will be held in pen-paper mode between June and July.
According to the Times of India reports, this year no changes will be made in the examination pattern.
Amit Khare, secretary, higher education, told TOI that it would be unfair on the students to make any changes on such short notice, and also delay in holding the test would affect the new session.
NEET to be held more than once a year:
The ministry of education wanted to conduct the medical entrance examination to be held for more than a year. Also, the ministry wants to replace the pen-paper mode with computer mode. However, a consensus could not be reached with the ministry of health on time.
The ministry is planning to conduct the NEET for more than a year after successfully conducting the JEE (Main) multiple times in a year because this helps aspirants in improving their scores in the second attempt. Therefore, the same demand has been raised for the NEET-UG exam as well.
Also Read: NEET Online Registration 2021: Keep these documents ready while filling application form
"In our view, NEET should be held more than once a year because at times it is possible that for some reasons, a candidate is not able to properly concentrate for a particular attempt. That should not result in a waste of one year. But multiple exams cannot be conducted in pen and paper mode. It will have to be computer-based," Khare was quoted as saying.
Khare further said that offering NEET-UG multiple times and on computers requires consultation with all stakeholders due to the difference between JEE and NEET exam.
NEET is mandatory for admission to medical colleges while appearing for JEE exam is not compulsory for taking admissions to all engineering colleges.
Also, a biology student might face some difficulties while giving examinations on computers, therefore, they need to practice and learn. For any changes, the ministry of education will give six to eight months' notice, Khare told.
On NEET UG exam dates, Khare said that the examination dates will be notified soon at ntaneet.nic.in.
Also Read: NEET Exam 2021: Know when NTA will conduct medical entrance exam; deets inside