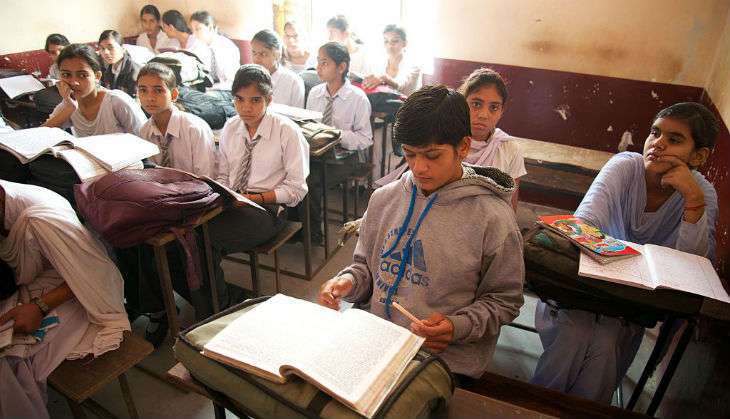 With more than 270 million students in the country from KG to PG, improving the quality of education is still a major challenge in the country, said Union HRD Minister Prakash Javadekar on Wednesday. "There are 270 million students in the country from KG to PG. But quality of education is still a major challenge," he said.
"India was a great power, it was one third of the world trade. But why was it one third of the world trade, because we had Nalandas, Taxilas and Vikramshilas, the great universities of the world at that time. Indian institutes have been fairing poorly in the international rankings. "If global rankings like QS or Times Ranking existed at that time, these universities would have got the top positions," Javadekar claimed.
Also Read: No Indian varsity in Times World University Rankings 2016 top 200; IISc Bangalore in 250 bracket
"Therefore, those who attacked India destroyed its libraries, because this was its strength. The nation in which education is good along with research and innovation, is the one which is prosperous," he said.
The Britishers provided education to a limited class to serve their administrative purposes but did not want Indians to really learn, he said while speaking at 'Young Makers Conclave'.
About the IT sector in the country, the Union HRD minister said, "While India is called a software power, it is a limited software power. We do it, but we have not come up with Google, Windows, Twitter, Facebook etc which are doing huge business."
About the government's initiatives, Javadekar said that a Higher Education Financing Agency was being set up and he has held a meeting with Canara Bank officials in this regard today.
He also honoured Olympic medallists Sakshi Malik and Mary Kom at the event.
On the sidelines of the event, to a question on political violence in Kerala, Javadekar accused the "one way goondaism of CPM" for it and claimed that in its "draconian rule", nationalist BJP and RSS workers are being attacked.
- PTI
Also Read:
Aligarh Muslim University and Jamia Hamdard among top universities in India