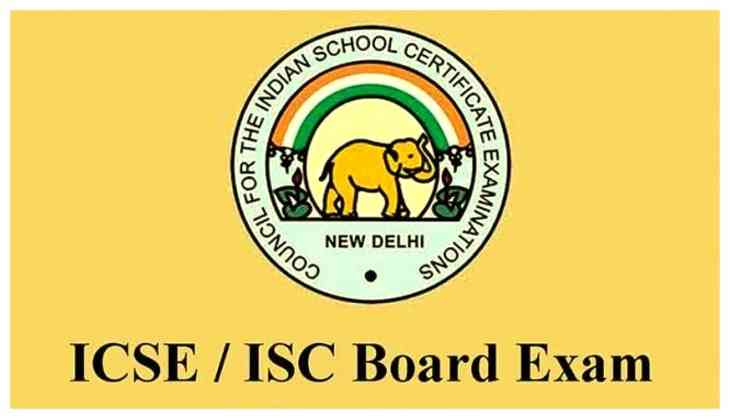 Council for the Indian School Certificate Examinations (CISCE) will soon release the official date sheet for the ICSE, ISC Board exam 2021 on its official website. Students who are going to appear for the CISCE Class 10 and Class 12 board exam should keep their eyes on the official website at cisce.org.
According to the reports, CISCE is expected to announce the official exam dates either in the first or second week of March. Earlier, CISCE decided to release the exam schedule as soon as Election Commission releases the Assembly election dates.
However, the dates of the upcoming polls are out now, therefore, the board will release the ICSE, ISC board exam dates anytime now.
Once CISCE releases the exam dates sheet, students of class 10 and class 12 will be able to download the schedule from the official website.
Earlier, the CISCE council has notified that the ICSE, ISC Board Exam 2021 will not take place at the regular time. Also, the board said in its notification that the ICSE, ISC Board Exam 2021 Date Sheet will be announced later, at the appropriate time.
Generally, CISCE conducts ICSE, ISC board exams between February and March. Due to the coronavirus pandemic, this year, the board exams have been delayed. Another reason for delaying the exams is the upcoming elections in the five states (Tamil Nadu, Assam, Kerala, West Bengal and Puducherry).
According to the chief executive and secretary of CISCE, Gerry Arathoon, "As soon as the election dates are announced, CISCE will announce the schedule of class 10 and class 12 boards. It could be in a day or two from the announcement. CISCE is ready and waiting for the dates (of the election)."
Before the board exams, the board will announce the practical exam dates for subjects like Physics, chemistry, biology, biotechnology, Indian music, and fashion designing.
Note: Students are advised to visit their official website of CISCE for more updates on ICSE and ISC board exam date sheet at a regular interval of time.
Also Read: NEET Exam 2021: Know when NTA will conduct medical entrance exam; deets inside