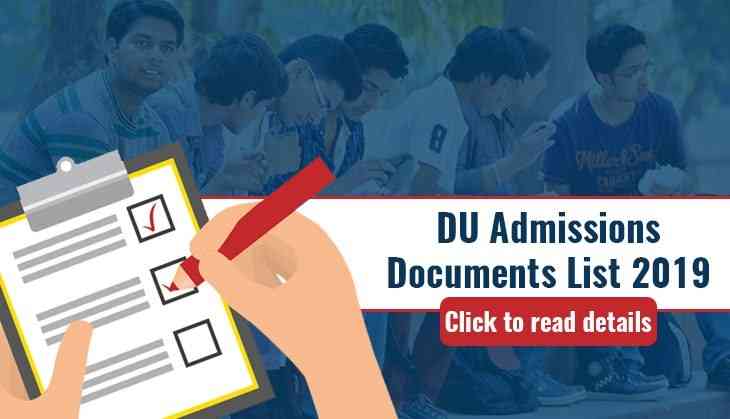 DU first cut off list 2019 out
As the Delhi University has released its first cut-off list and the race for the admission has begun. To apply for the colleges' students have time till 1st July only for those who are eligible for the first cut-off list. As the officials have released the list in the mid-night on their official page du.ac.in students are bit startled as to what to do next and how to approach the college after being applicable for it.
Here are steps to follow after cut-offs release:-
1. DU has released the first cut-off so students are advised to thoroughly check the list and shortlist the colleges in which he/she is eligible.
Please Note: The cutoff is based on Best of Four Subjects, so accordingly do the procedure
2. After shortlisting, the colleges log in to the official site of DU admissions portal and choose the preferable college and course in which you are eligible to generate admission form and pay the fees online. As soon as you will pay the fee a receipt will be generated by the system.
Please Note: The First step has to be completed at home itself. Save the receipt and a print of the same.
3. After completing the step from home student have to visit the respective college in which they have paid the fee to verify their documents. Set of documents required for the verification are:
- Class 10th Original markssheet and its photocopies
- Class 12th Original marksheet and its photocopies
- Birth Certificate
- Print out of admission form downloaded from DU's admissions website (most important)
- Three recent passport size photographs
- Community certificate (SC/ST/OBC/EWS/CW/KM)
- Transfer Certificate
- Migration Certificate
- Fee Payment Receipt (most important)
Once all the procedure is complete after verifying the documents the student is required to submit the fee receipt at the college.
As this is only first cut-off students are eligible to apply in other colleges if they feel so in the future cut-offs list. Following this procedure student can shift the college. (Please note this is only for those students who have taken admission in college). The first thing a student needs to do is cancel their admission from the previous college online and follow the same steps again for the desired college.
Also Read: DU cut off list 2019 Released! Hindu College announces highest cut-off for political science; here's