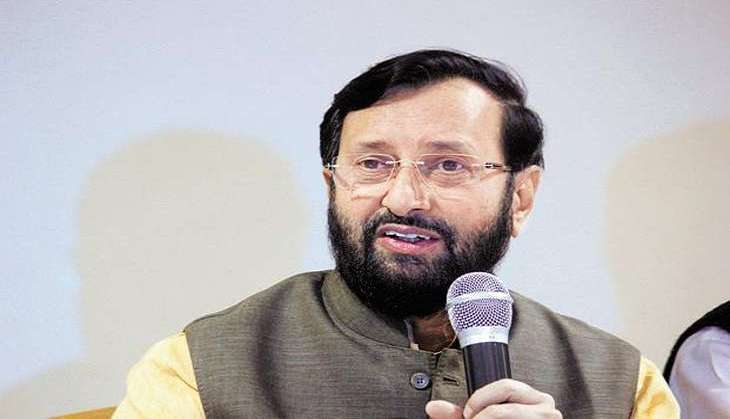 On Thursday morning, erstwhile Minister of Environment Prakash Javadekar took charge as the Union Minister of Human Resource Development. His predecessor Smriti Irani has been now been given charge of the textile ministry portfolio.
Javadekar, 65, was a student activist during the Emergency. He was also imprisoned for 16 months during this period.
Here are some interesting quotes from Javadekar, as he formally took charge of the Human Resource Development ministry in New Delhi on 7 July:
1. A controversy-free HRD
Unlike his predecessor, Javadekar prefers to stays away from controversies. He made sure to let the media know of his intention to stay out of trouble. He said: "Keep on reporting our good work and there will be no controversy."
2. Quality education
"The ministry's mission is to provide quality education for all, thereby transforming life, especially that of poor. Our mission is to make sure that everyone has access to quality education".
3. Collaborative effort
The Union Minister said that 'Team HRD' would work together to fulfill the aspirations of the nation. "All states will collaborate to ensure the success of education system in India," he said.
4. Raising the standard of education
"It is important to raise the standards of education. Education not only imparts knowledge but helps develop a good personality and a responsible citizen".
5. On respecting teachers
"There are about 12 to 13 crore children in primary, secondary and higher education sectors. This is the new generation. There future lies in the hands of teachers and academicians. So in my first programme in Pune on 10 July, I will respect the elders and teachers who were associated with me and taught me. This is my way of respecting the entire teaching community".
6. No-Detention Policy
When asked about the current no-detention policy, Javadekar said:
"I am aware of all the arguments being made by every state. While I was at the Maharastra Vidhan Parisabha, there was a lot of discussion over this. We will discuss and think over it".
7. New Education Policy
Commenting on the ministry's move to slash the 216-page-long new education policy document to a 46-page report, Javadekar said: "I will read up the entire education policy document and then comment on it."
8. Saffronisation of education
Rejecting the allegations of saffronisation, Javadekar said on 6 July: "Education is not a subject of party politics, it is an issue of everybody."
"I am a product of student agitation, so we will always talk with everybody. With dialogues in place, there will be no requirements of agitations," he added.