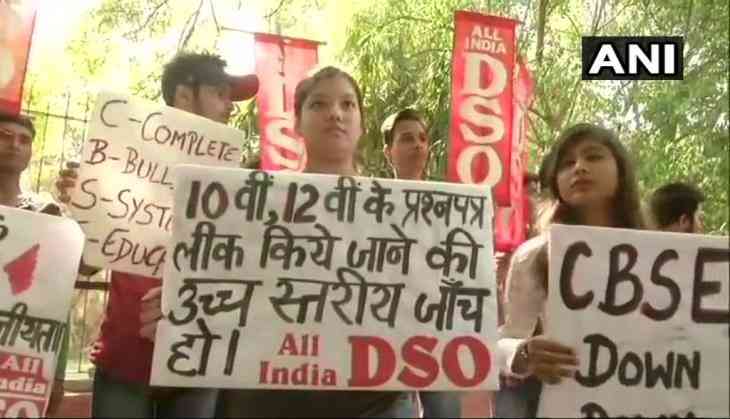 The two papers of CBSE i.e. Class 10th mathematics exam and Class 12th Economics paper which got leaked protest have not stooped yet that another CBSE paper leak news has come to light. Yes, now students protested outside the CBSE office in New Delhi also claiming that CBSE Hindi paper also leaked now. However, CBSE chairperson has refuted this paper leaked news and said these are only the rumours. The CBSE chief in an interview with Indian Express said that it was the compartment paper of 2017.
CBSE Chairperson Anita Karwal said that this would definitely a miscreant who circulated this paper leak news. While a group of students claim that to have the leaked paper, they are circulating it too. Well, the Hindi examination for Class 12th is on 2 April.
Currently, students are showing their protest against the Board and the government. As this year two paper has been leaked and as soon as the Board has announced the re-examination date for the two examinations on the official website, students and parents get shocked by the news.
However, Police is doing the investigation into the matter and also have arrested 12 people in this matter. Out of the 12 people, 9 are minors and they were sent to the juvenile correction home.