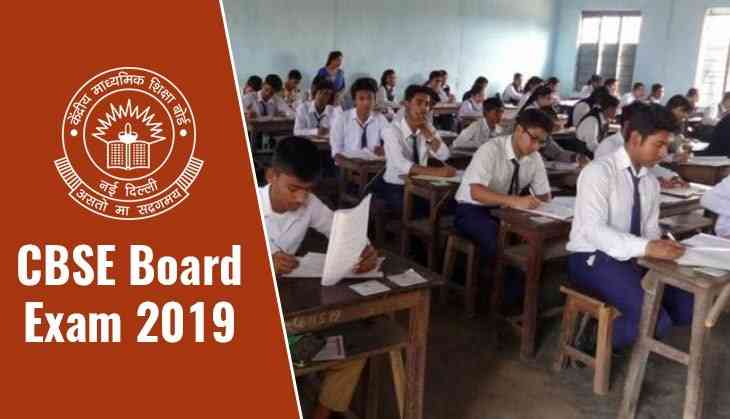 The Central Board of Secondary Education, CBSE will start the main examination for Class 12 Board exam from today (2nd March 2019). Board aspirants will have to appear for the English examination as for their first exam. The exam will begin at 10:30 am. The reporting time for every student who is appearing for their Board exam is 10 am.
After the reporting time, no candidate will be allowed to enter the examination hall. Therefore, candidates should keep in mind that they have to reach the exam centre before time.
However, the paper will be distributed 15 minutes before the exam to read the question paper, i.e. 10:15 am.
Students who are appearing for CBSE Class 12th Board should keep some important points before reaching to their examination centre:
1. Don't forget to carry your admit card
2. Keep your pen, pencil, scale in a transparent bag
3. Don't wear any electronic wrist watch
4. Leave your notes at your home that you have prepared for your exam
5. Don't carry a mobile phone to the examination centre because it is completely banned
However, CBSE class 10th exam will begin from March 5 (Tuesday). The CBSE board exams 2019 will be conducted at 4,974 examination centres across the country.
As per CBSE, this year, a total of 12,8,359 students will be going to appear for the board examination for class 12th. Out of the total, 7,48,498 are boys and 5,38,861 girls. While in Class 10, out of the total 18,27,472 students, 10,70,579 are boys and 7,56,893 girls.
Also read: CBSE Board Exam Result 2019: Is Board planning to release results of Class 10th, 12th on this date of May? Click to read