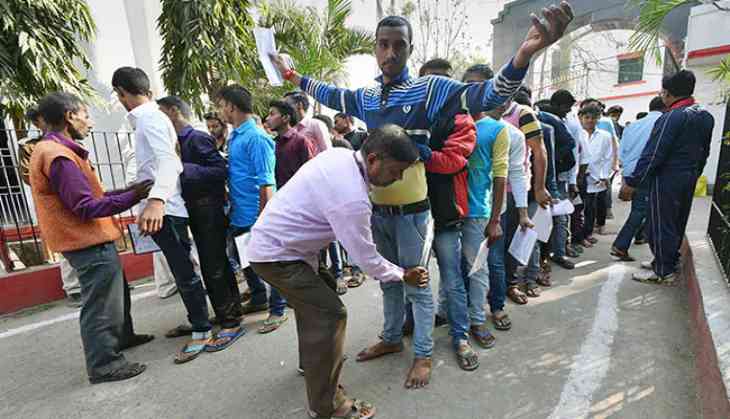 At least 11 students have been expelled on the first day of the Bihar Board matriculation 2019 examination which was conducted by the Bihar School Examination Board (BSEB).
The examination began amidst the high security across the state on Thursday. On the first day of the Bihar Board class 10th English exam, over 16 lakh examinees appeared for the exam at 1,418 exam centres across the state.
Even after the tight security, some 'Munnabhai' went inside the examination hall and at least 11 of them expelled by Bihar Board officials, HT reported.
For a security purpose, the Board has banned the examinees to wear shoes inside the hall.
Therefore, candidates were seen wearing slippers in the queue outside the exam hall before the commencement of the exam. Police and invigilators were checking each and every student at security checkpoint installed at centres.
BSEB conducted the exams in two shifts i.e. 9.30 am and 12.45 pm.
As per the reports of HT, BSEB chairman Anand Kishor also told that four 'munnabhais' were arrested for taking exams on behalf of other candidates in Munger and Gaya districts. However, examination at 74 centres in Patna was conducted smoothly.
Also read: Bihar Board Exam 2019: Check out these big changes made by BSEB before Class 10th, 12th board exams
For the first time, this year examinees got the answer sheets printed with details like roll number, name and other details. Candidates were asked to verify the details which are mentioned on their answer sheets with OMR sheet.
Watch Video: