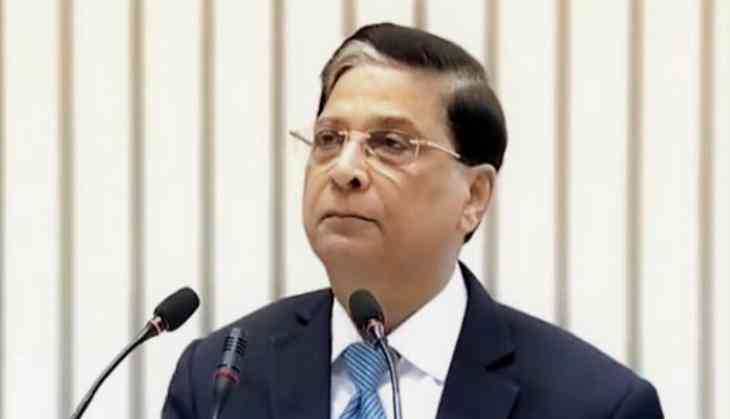 Access to justice remains a continuous challenge; law and Courts in India have taken progressive steps to achieve this goal, said former Chief Justice of India, Dipak Misra on Saturday. He was speaking at a webinar 'Access to Justice', organised by a private university in Noida, attended by academicians, students, lawyers and other professionals.
Although there exists a justice delivery system but important additions are required to make it more effective. "It is important that lawyers should be available to the common man in the police stations itself, access to justice is the queen of all virtues," said Dipak Misra.
The former Chief Justice Dipak Misra highlighted the need to take advantage of technology in providing access to justice. " Delhi High Court is completely functional as e-court, and many more such steps are being taken to make justice accessible to all with ease," he said. In the wake of COVID-19 outbreak, the Supreme Court has directed all district courts in the country to switch to video proceedings. The Supreme Court and HCs are already conducting proceedings via Video conferencing.
Justice Dipak Misra explained that people write letters to the Chief Justice, and courts take suo-moto action, which only expands the scope of access to justice.
The Preamble to the Constitution declares Social, Economic and Political Justice as the essential feature of the Indian Constitution. "Many pathbreaking steps like PIL have gone a long way in providing justice to all, but there is a lot more to be achieved, and we need to find the gaps in the system," said Prof ( Dr.) Pradeep Kulshrestha, Dean, SOL Sharda University. "Eminent speakers like former Chief Justice of India Dipak Misra help understand the journey so far and the road and challenges we face ahead," he added.
Due to COVID-19 spread, many universities all over India are making efforts to keep the teaching and learning going by bringing academicians, teachers, students and professionals on one platform and webinars seem to be the effective meeting ground these days when social distancing is a must. Teaching has not stopped, and the fight against coronavirus goes one, along with studies.