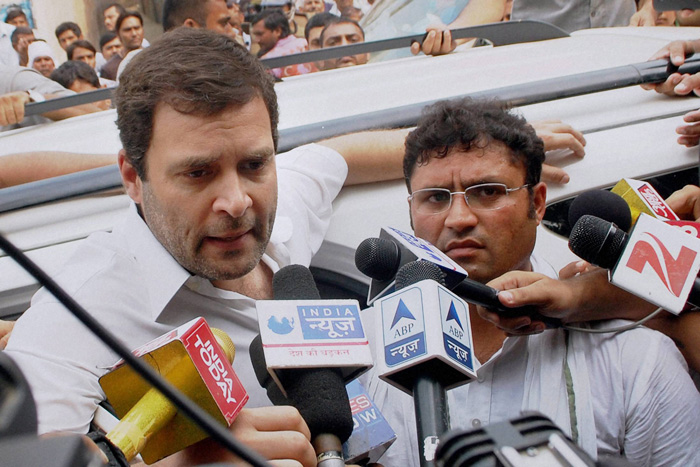 Congress Vice President Rahul Gandhi, who visited Sonped village in Faridabad today, to meet the family which lost their children when their house was allegedly set on fire by upper-caste Rajputs, had an altercation with the reporters there.
Gandhi lost his cool when a reporter asked him if the visit was a mere photo opportunity.
"What do you mean it's a photo opportunity? People are dying in this country left, right and centre. And you are saying it's a photo opportunity. It is insulting. Not to me, but to the family who has gone through this incident," an angry Gandhi shot back.
He later took to Twitter to vent his anger:
Its not an insult to me, but an insult to these people here. pic.twitter.com/eYAvUc3qel

— Office of RG (@OfficeOfRG) October 21, 2015
Financial assistance of Rs. 10 lakh has been announced to the family by Haryana Chief Minister Manohar Lal Khattar, who also promised a fast probe into the incident.