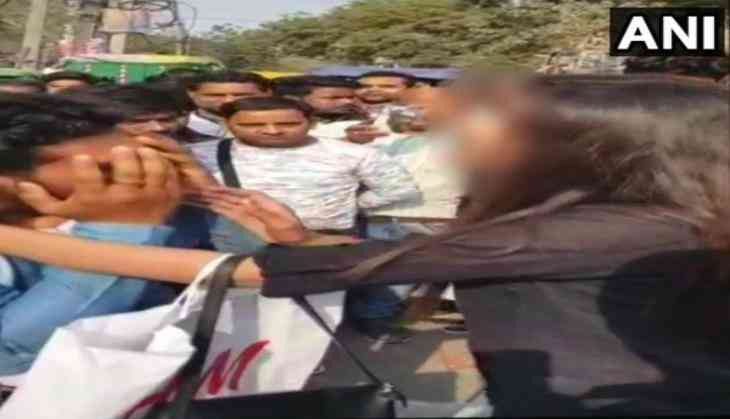 A woman manhandled a man, who along with a friend allegedly harassed her by passing lewd comments in Delhi's Gaffar Market area.
The incident took place on February 25 when the woman was travelling in a rickshaw on her way to Gaffar Market area.
The two accused followed her for quite some time and passed sexually inappropriate comments.
In a fit of anger without much delay, she caught one of the accused and took him to a nearby police station and filed a complaint.
The accused has been identified as Manish and Abhishek, who are residents of Charkhi Dadri area.
A case has been registered over the incident and both accused have been arrested.
--ANI