Navratri Songs 2021: Listen these top 10 Maa Durga bhajans to celebrate festival season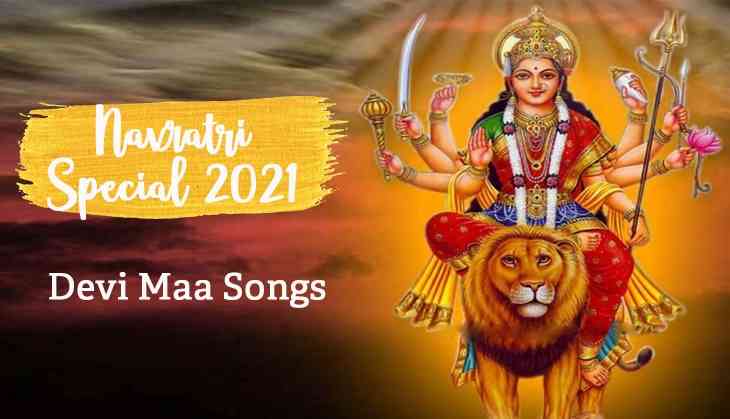 Pitru Paksha to conclude today and Maa Durga devotees have started the preparation to welcome the Navratri 2021. A nine-day-long Hindu festival will begin on October 7 and will conclude on October 15, 2021.
Navratri festival is celebrated four times a year. However, only two of them are mainly celebrated across the country i.e. Chaitra Navratri and Sharad Navrati while the two Navratri are celebrated as Gupt Navratri.
This year, Sharad Navratri will begin from October 7, and to celebrate the festival season, devotees will observe fast, perform rituals and also sing hymns and bhajans to worship the Goddess nine forms.
Listening and singing Maa Durga bhajans and songs during Navratri season will help you attain peace of mind.
So, play these superhit bhajans of Devi Maa this Navratri season at your home to bring serenity to your home and mind:
1. Main Balak Tu Mata by Gulshan Kumar
2. Bigdi Meri Bana De Devi Bhajan By Lakhbir Singh Lakkha
3. Chalo Bulawa Aaya Hai By Narendra Chanchal
4. Wo Hai Kitni Deendayal Sakhi Tujhe Kya Batlaun By Lakha
5. Ab Meri Bhi Suno He Mat Bhawani By Lakhvir Singh Lakha
6. Bhakto Ki Bigari Bana De Sherawaliye
7. Duniya Se Dur Jaa Raha Hu Maa Mai Tere Pass Aa Raha Hu By Sonu Nigam
8. Bhor Bhayi Din Chad Gaya By Tripti Shakya
9. Aa Maa Aa Tujhe Dil Ne Pukara By Babla Mehta
10. Tune Mujhe Bulaya Sherawaliye By Narendra Chanchal