Navratri Songs 2018: Play these songs, bhajans and aartis to honour the deity during the nine days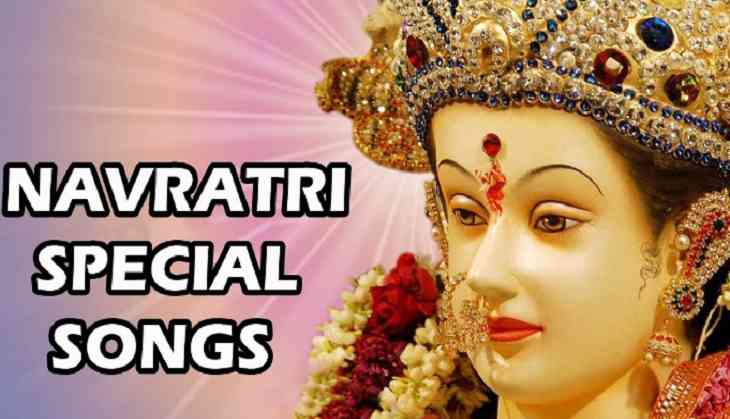 The festival season has already begun in our country from the previous months. No, Indian have geared up for the celebration of Navratri festival. As Navratri falls twice times in the year. The first it comes during the Chaitra March-April and the other is celebrated in September-October, Chaitra Navratri, according to the Hindu calendar.
The festival of Navratri means nights of pujas, Garba dance, dressing up, fast and many other things during the holy season. The devotees worship Goddess Durga's nine avatars for nine days to seek her blessings.
The Chaitra Navratri festival will begin from 18 March to 25 March. To make the festival more special many devotees keep nine days fast as well as wear the dresses according to the day of the Goddess Durga. On this auspicious occasion, devotees can worship the Goddess by playing bhajans, aartis and songs for nine days. At some place in the country, many people perform Garba and Dandiya with their family and friends to make the festival more auspicious.
Also read: Navratri Special 2018: From dates to significance, all you need to know about this Chaitra Navratri
Currently, people are engrossed in doing their preparation for the celebration of the festival.
But, we have created the playlist of top songs, bhajans that you can listen during the festive season that can be played to honour the deity during the nine nights of Navratri:
1. Bhor Bhai Din Char Gaya Meri Ambe
2. Main Balak Tu Mata Sheranwaliye
3. Ambe Tu Hai Jagdambe Kali
4. Nange Nange Paon Chal Aa Gaya Ri
5. Woh Hain Jag Se Bemisaal
6. Meri Akhiyon Ke Samne Hi Rehna
7. Maiya Ka Chola Hai Rangla
8. Falguni Pathak Garba & Dandia
9. Maa murade puri karde
10. Hey Maa Mujhko Aisa Ghar Do