In photos: Mathura's Special Lathmar Holi, festival of sticks and color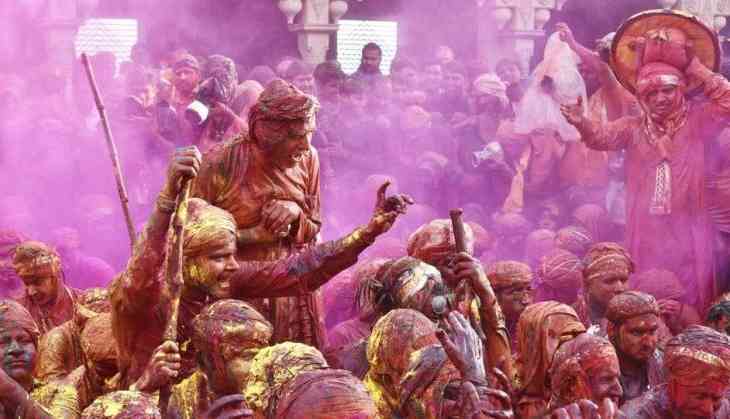 Holi, the festival of colours, is celebrated across India with great fervour. The festival marks the advent of pleasant spring after the cold winters. There are places in India where Holi is celebrated in a complete different way.

The age-old practice of Lathmar Holi is some days away but the prepartion has already started in the towns of Barsana and Nandgaon near Mathura in the state of Uttar Pradesh. The festival got its name from the practice of playing Holi with sticks and waiting for the Gopis to arrive at Nandgaon.
Also read: UP all set to celebrate saffron Holi courtesy Modi magic
How did Lathmar Holi came in existence?
According to the legends, Lord Krishna visited the town Nandgaon near Mathura on this day which was Radha's village. Krishna teased her and other women of Barsana started chasing him. Following Krishna, other men from the town started visiting the town of Barsana every year, only to be greeted by sticks (aka lathis) of the women there. This tradition continued for years and people started celebrating Lathmar Holi every year.
How is it different from Holi celebrated in other parts of the country?
The ladies throw sticks at the men, who try to rescue themselves. The ones who get caught by women, make the men dance in public wearing female clothes. Thousands of people gather in the compound of Radha Rani temple in Barsana where the Lathmar HOli takes place. Women beat the men with sticks, people sing songs and shout Sri Radhey or Sri Krishna. People sing songs in pure Braj Bhasha.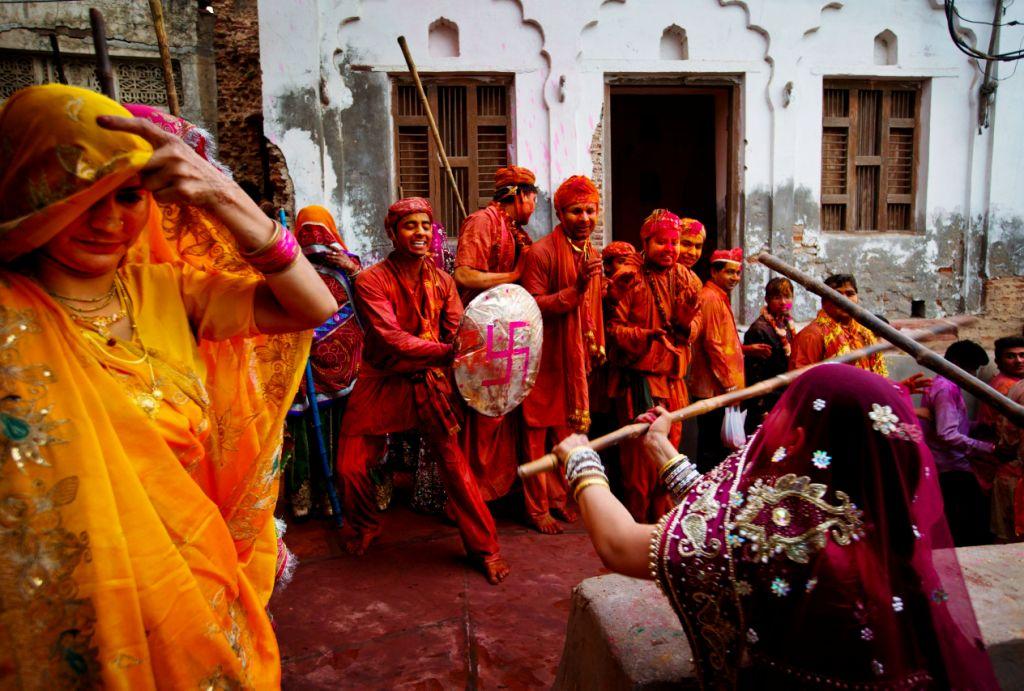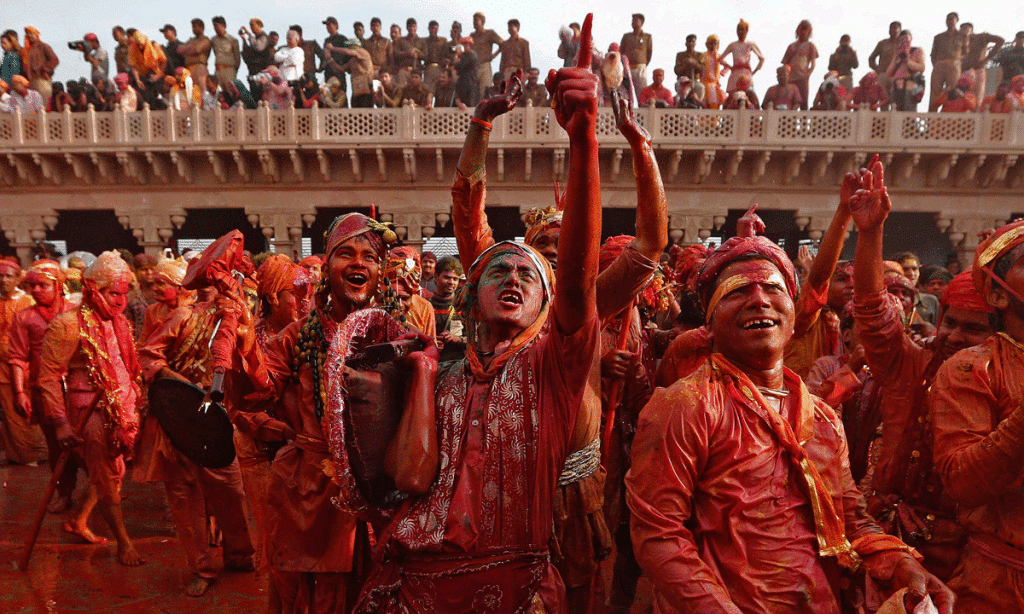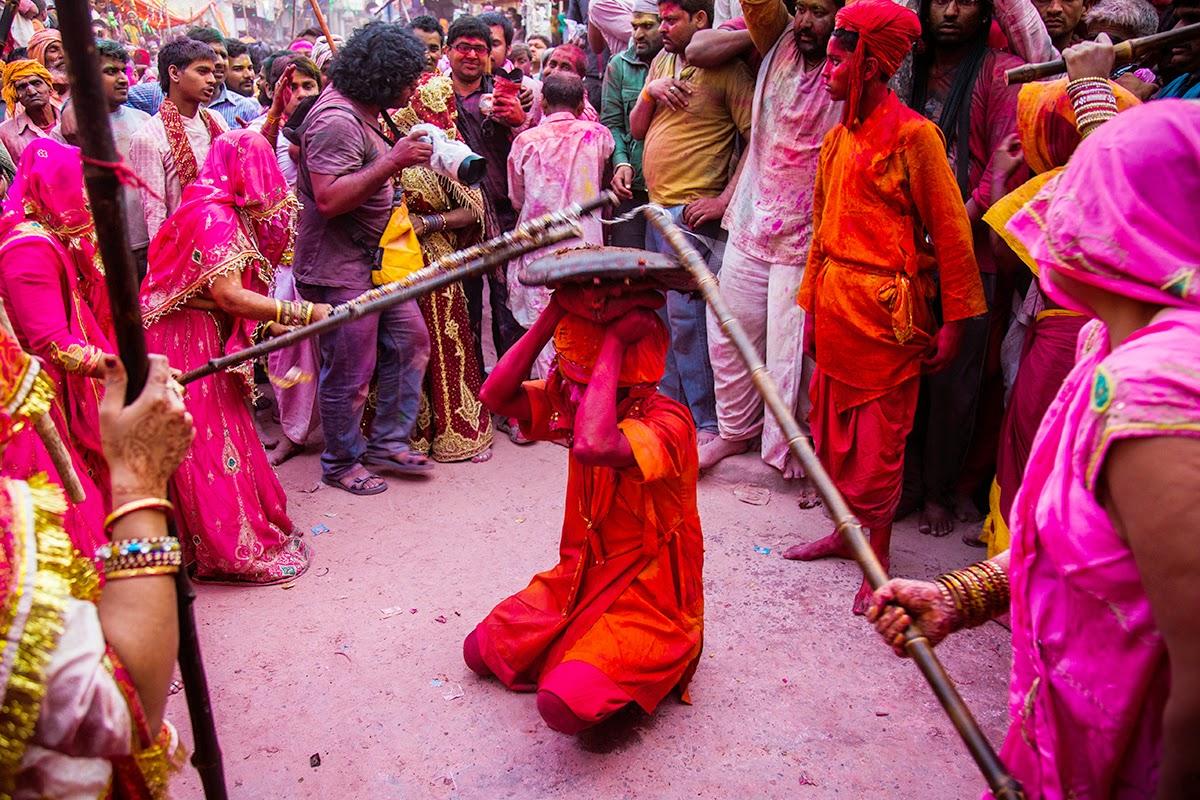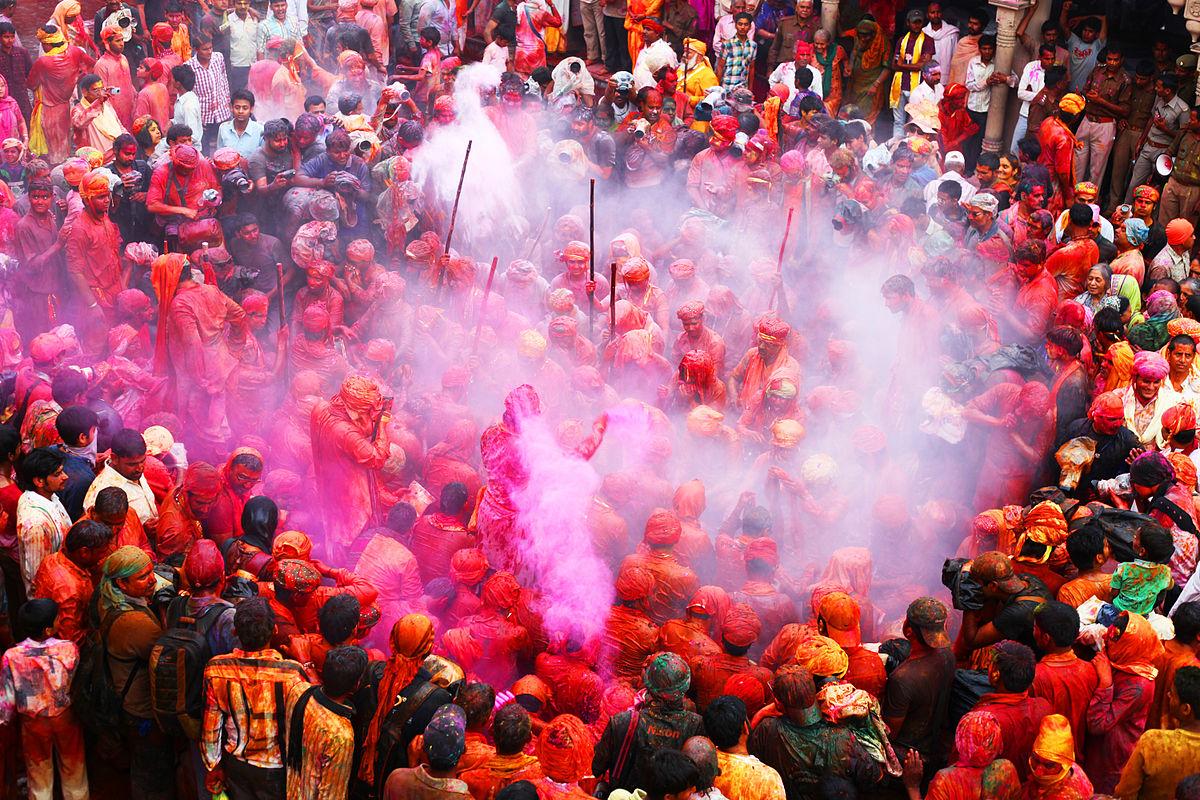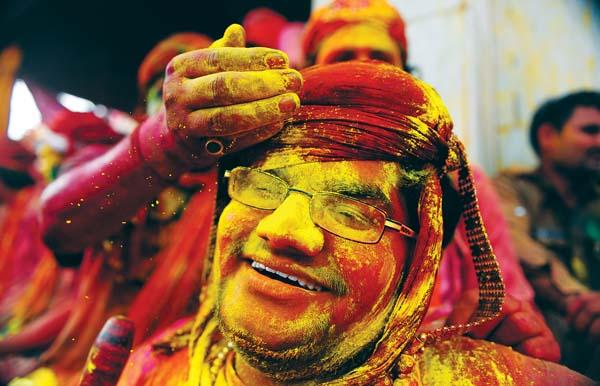 The Lathmar Holi festivities last for over a week, where the participants dance, sing and immerse themselves in colour alongside the occasional consumption of thandai--a traditional drink synonymous to the festival of Holi.