Hotel Transylvania 2 review: who knew vampires were so dull?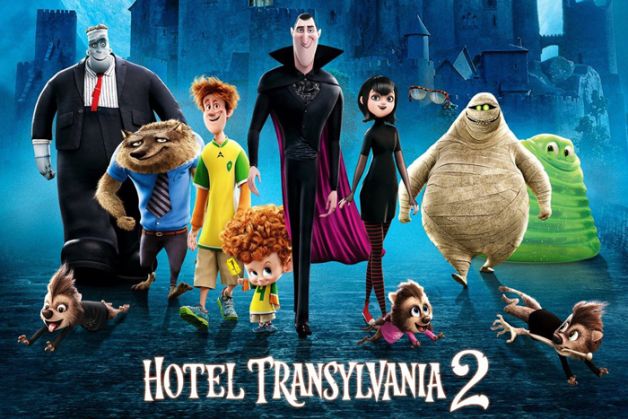 There's usually a problem with sequels. The first film has the element of surprise and the second is supposed to build on that premise and continue delighting viewers. But most fall flat (How To Train Your Dragon and Shrek are exceptions).
Also read -Wrecker film review: an endless ride to nowhere
And that's exactly what happened with Hotel Transylvania 2 - it in no way reaches the same heights as its predecessor did.
It seems director Genndy Tartakovsky (the creator of Cartoon Network's Dexter's Laboratory) was unsure of what demographic he wanted to target the movie at. The first film had gags for all audiences, but this one pretty much just "offers cute brainless escapism for young moviegoers".
The second film picks up right where the first one left off. Dracula (Adam Sandler) has opened his hotel's doors to humans and even allowed his daughter, Mavis (Selena Gomez), to marry the mortal Johnny (Andy Samberg).
Also read - Paranormal Activity: The Ghost Dimension is a lame duck finale
As befits a movie made for a 10-year-old's attention span, the pacing in the film's first act is staggering. Within minutes of their wedding, Mavis and Johnny conceive and give birth to a boy named Dennis, who may or may not be a vampire.
Hoping that Dennis is a "late fanger" who will ultimately turn to the dark side, Dracula sends Mavis and Jonathan away on a holiday sothat he and his friends - Wayne the werewolf (Steve Buscemi), Frankenstein (Kevin James), Murray the mummy (Keegan-Michael Key, replacing Cee-Lo Green), and Griffin the invisible man (David Spade) - can scare the kid into being nasty.
Endless gags
And that's pretty much all the film is - with a bunch of gags thrown in - it all centres on this question of "Is he or isn't he?" with Dracula doing everything he can to ensure that his vampiric bloodline continues. It's a predictable dilemma with an outcome that's equally predictable, even for a children's movie.
It's sad because you can see the jokes coming, making you groan inwardly and sink further back into your seat wishing sleep would take you away. Each and every joke is like low-hanging fruit, and not a single one is left unpicked.
Also read - Film review: For a chef movie, Burnt completely lacks flavour
Of the more successful bits is the one where Kevin James' Frankenstein, tasked with delaying Dracula's human-hating father Vlad (an under-utilised Mel Brooks), explains that his name isn't Frankenstein, he's actually Frankenstein's monster.
In between the successful, quieter jokes like the one above is a lot of busy loudness. There even seemed to be a desperate need to stay hip and current with shout outs to popular tracks like Flo Rida's GDFR and Fifth Harmony's Worth It.
This one is only for the little ones.
Rating: 2 out of 5