Happy Diwali 2020: Here are top Deepavali wishes, status, quotes and messages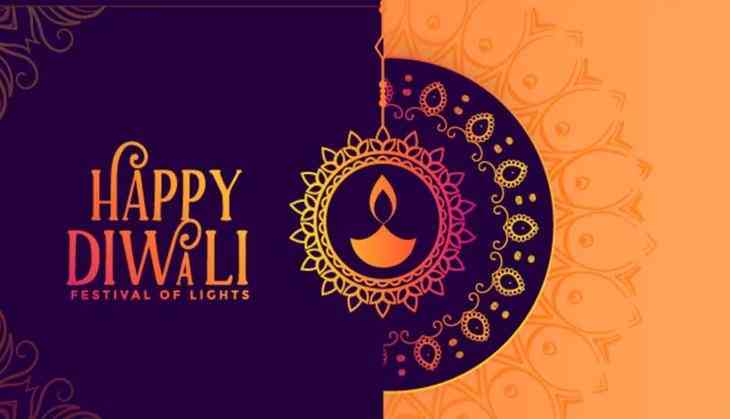 Diwali is one of the most significant festival celebrated across India, on this day people come together to celebrate light, life and prosperity. Also called Deepavali, which literally translates to 'a row of lights', Hindus view it to be the holiest day of the lunar month Kartik.
Diwali will be celebrated on 14th November this year. It is a festival that symbolises the victory of light over darkness and good over the evil.
Here are some of the hand-picked Wishes, Quotes, Status, Messages, Greetings to share with your family, friends, and loved one to celebrate the spirit of this festival:
Wish you are blessed with peace, prosperity, happiness, good health and grand success. Happy Diwali 2020!
All the lights of the world cannot be compared even to a ray of the inner light of the self. Merge yourself in this light and enjoy the festival of lights.
Let's celebrate the festival in the true sense by spreading joy and light up the world of others. Have a happy, safe, and blessed Diwali!
This year was tough, spend Diwali safely so that we can have a better 2021!
Diwali is the day to light lamps and diyas, but it is also the day to be safe.
May the millions of lamps of Diwali illuminate your life with happiness, joy, peace and health.
Wish you and your family a very prosperous Diwali.
Light candles and worship the lords! Wish you a joyous and prosperous Diwali!
Rejoice on this blessed occasion and spread sparkles of peace and goodwill. Have a Happy Diwali!
Hope the festival of lights brings your way bright sparkles of peace, contentment, joy, and happiness which stays with you throughout this year and also in the years to come.
May This Divine Festival Color The Pages of Your Life With Peace, Joy And Happiness. Happy Diwali!
Also Read: Rangoli Designs for Diwali 2020: Try these best rangoli ideas this Diwali to decorate your house