Eid Al-Fitr 2022: Wishes, quotes, whatsapp messages to share with close ones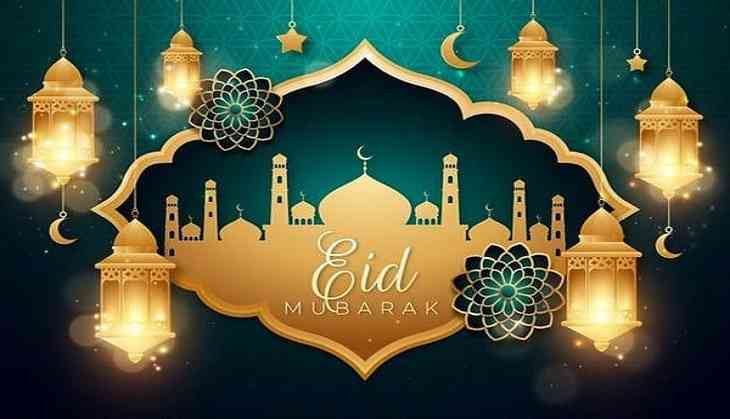 Eid al-Fitr 2022 is a festival celebrated by the Muslim community all around the world. It commemorates the end of the holy month of Ramzan which is regarded as the Islamic holy month of dawn-to-dusk fasting.
According to rituals, every year on this day, Muslims gather together at the mosque for a prayer. This time around, Eid al-Fitr will be celebrated on Tuesday, May 3. As the festival is around the corner, here are wishes, quotes, status, Whatsapp messages to share with your friends and family.
Eid al-Fitr Wishes and Quotes:
1) There's no greater blessing than that of Allah, there's no greater happiness than that of attaining pure bliss. Eid Mubarak to you and your family!
2) May this day bring new rays of hope and an ocean of opportunities in your life. Welcome them with an open mind and fresh thoughts. Eid Mubarak!
3) Eid Mubarak! Seize the moment and be happy. Because very little is needed to make a happy life, it's all within yourself and your way of thinking.
4) Before the golden sunrise, let me decorate each of the rays with wishes of success, prosperity and Happiness for you and for your family. Happy Eid Ul Fitr!
5) May the God Almighty open the doors of happiness for you and fulfil all your dreams. Eid Mubarak to you and your family!
Eid al-Fitr 2022 WhatsApp messages:
1) I wish you and your family a happy and prosperous Eid-ul-Fitr. May Allah's blessings be upon you now and for the rest of your life. Happy Eid Mubarak!
2) I might not be there with you today, but you are always there in my prayers. May Allah bring peace and happiness to you. A very Happy Eid to you!
3) May Allah shower his blessings on you on this Holy day of Eid al-Fitr 2022. Happy Eid al-Fitr 2022 to you and your family.
4) May Allah bless you and your family with peace and prosperity. Wish you a very joyous Eid al-Fitr 2022.
5) Let's pray together so that the Almighty blesses you with happiness and peace. Happy Eid al-Fitr 2022 to everyone.
Also Read: Eid ul Fitr 2022: When Shawwal moon will be sighted in India?