Did you know that Lord Parshuram broke the tooth of Lord Ganesha? Here's why he did so!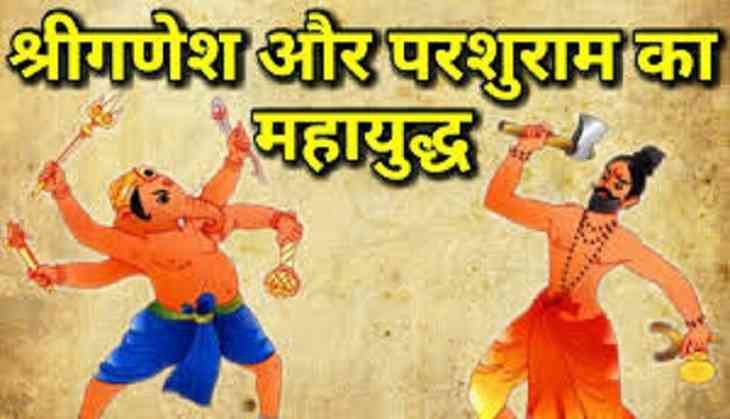 Do you know about the sixth incarnation of Lord Vishnu? If not, then we are here to tell you about him. The answer is Lord Parshuram. The birth anniversary of Parshuram is being celebrated in the country on 18 April 2018 i.e. today. According to the Hindu calendar, he was born on the third day of Shukla Paksha of Hindu month i.e. Vaisakh. It is the believed that people who do virtue on this auspicious day never ends.
It is also said that Parshuram Ji was taken the birth to this earth only to help Mother Earth to get rid of sinful and destructive monarchs that neglected their duties. It was also believed that once upon a time Parshuramji visited the Kailash Mountain to see Lord Shiva but Lord Ganesha didn't allow him to meet with Lord Shiva as he said that his father was sleeping. This made Parshuram Ji angry and started fighting with Ganesha. Later, Lord Ganesha was winning handily, but then Parashurama threw his axe which broke a tusk of Lord Ganesha.
As per the beliefs of people, Parshuram Ji wanted to thanks Lord Shiva for giving him the power to fight with the enemies. Therefore, he went to Mount Kailash to pay his homage to the Lord.
Well, it is known by everyone that once upon a time, Lord Shiva and Goddess Parvati asked their both sons Ganesha and Kartikeya to circled the world three times and who would come back first would get it as a prize. Finally, Lord Ganesha won the race by taking the rounds of his parents.