American Idol ended after 15 years last week, and no one really noticed
Usually the death of a beloved show is accompanied with reams of writing and tearful farewells across the web.
But after 15 years, American Idol went out with a whimper on 7 April when Mississippi farm boy Trent Harmon beat out fellow Mississippi resident La'Porsha Renae to become the winner.
And the world barely noticed.
As a longtime, if recently negligent, fan of the show, I hadn't even realised the end was upon us.
But is that surprising? Well, yes considering its early glory days. And no too, not one bit, considering how far it had fallen in recent years.
"Thursday night's sendoff was without a doubt a historic moment for television," CNN said.
But it looks like a tonne of people didn't get that memo. Part one of the finale last Wednesday averaged 10 million viewers, impressive by 2016 standards but still a reminder of how far it's fallen: a decade ago, Idol drew 20 million to 40 million viewers.
The rise
Once, American Idol was the show that smothered all competition. It changed the Fox network's fortunes and spawned countless competitors, franchises and ripoffs around the world.
For good reason.
Idol was among the first few shows that truly involved real people in two ways. First, it allowed anyone to audition, no matter how terrible, great or mediocre they were. Secondly, people got to sit at home and vote for their favourites, allowing them to be involved in a deeper way by offering them control - a novel concept for that time.
Launching careers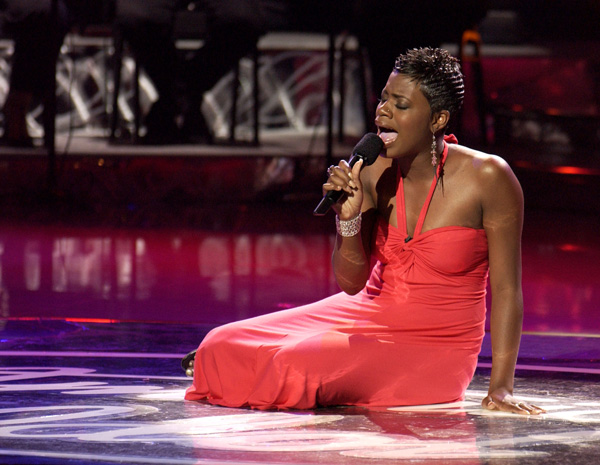 Fantasia singing Summertime in Season 3. Photo: Ray Mickshaw/WireImage

Idol also took pride in being a music-industry hitmaker, even if most of its biggest stars were forged in the first few years. The list of successes is endless: Kelly Clarkson, Adam Lambert, Fantasia, Phillip Phillips, Jennifer Hudson and Carrie Underwood (just to name a few).

Better yet, it groomed contestants and helped them transform over their weeks in the competition.

"I would say Idol is probably the closest thing you're ever going to find to a fame boot camp," said David Cook, who had 11 songs debut in the Billboard 100 a week after his Season 7 victory. "The lessons I took away are lessons that I still use today."

The audiences gobbled it all up. In fact, 23 million watched Kelly Clarkson become the first Idol. The next three seasons yielded two more successful stars, one of the 'super' variety - Carrie Underwood in Season 4.

Then that luck, like a cold wind from the north, shifted. The fifth season picked the wrong winner (Taylor Hicks instead of Chris Daughtry).

The sixth season brought out the trolls. And then Adam Lambert didn't win in Season 8.

From then on, it was just a downward trajectory. Well, until Season 13 where some semblance of normalcy kicked back in.
The judging turntable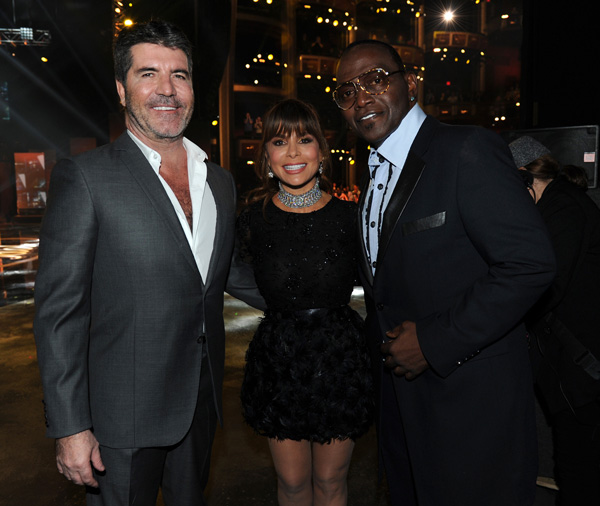 Simon Cowell, Paula Abdul and Randy Jackson backstage for the Season 15 Finale. Photo: FOX/Getty Images

The first three judges, with their signature tics - Simon Cowell (the mean one), Paula Abdul (the crazy one) and Randy Jackson (the guy who said "dawg" a lot) - became household names. And the career of co-host, then solo host Ryan Seacrest went on to take epic proportions over the years.

After Paula left the show in 2009, reportedly due to a dispute over money, there was a revolving door of judges.

When Cowell also left to tend to The X Factor, the vacancies at the judges' panel were filled by Steven Tyler and Jennifer Lopez. While the judges didn't always agree, they nevertheless remained respectful and loving, though the 2013 crew seemed to experience a major rift between judges Mariah Carey and Nicki Minaj.

Finally, the last few seasons ended under the guidance of Lopez, Harry Connick Jr and country singer Keith Urban. Connick Jr was an especially welcome addition for his concrete musical critiques.
Changing times
But times, they change, and viewers are fickle.
All the same, no other reality show took off quite like Idol did. On its best day, Mad Men never got the audience Idol had on its worst.
It's not just that. Idol was also sunk by its "fixed" expenses that were established back when 30 million watched. Those lofty costs - like stratospheric judge salaries - simply can't be supported by a talent search show, especially now that The Voice commands this particular genre.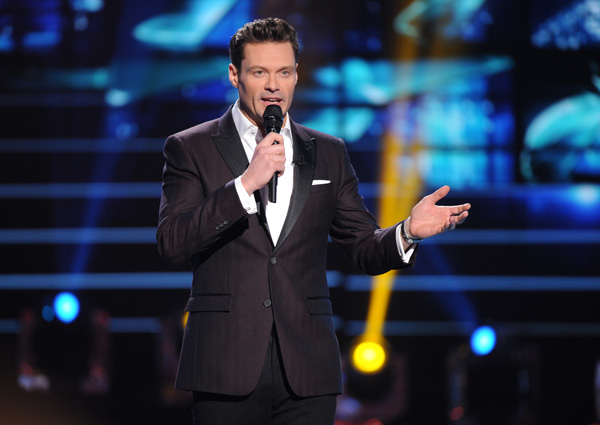 Host Ryan Seacrest's career took on epic proportions thanks to the show. Photo: FOX/Getty Images
Not the end quite yet
And so TV says a final farewell to one of its most impactful shows. Or does it?
Apparently, the show's creator, Simon Fuller, is already plotting a comeback, telling The Hollywood Reporter that the next iteration will feel more "interactive" and have a "youthful glow."
"Idol will certainly be coming back, for sure," he said.
But it doesn't matter. American Idol came, sang and conquered.
But let's not forget...
The Simon-Paula fights and subsequent make ups:
The goosebumps we got when Fantasia sang Summertime:
Adam Lambert owning Mad World:
James Durbin performing with Judas Priest:
When Jennifer Hudson offered up The Circle of Life:
Got more favourites? Tell us in the comments!