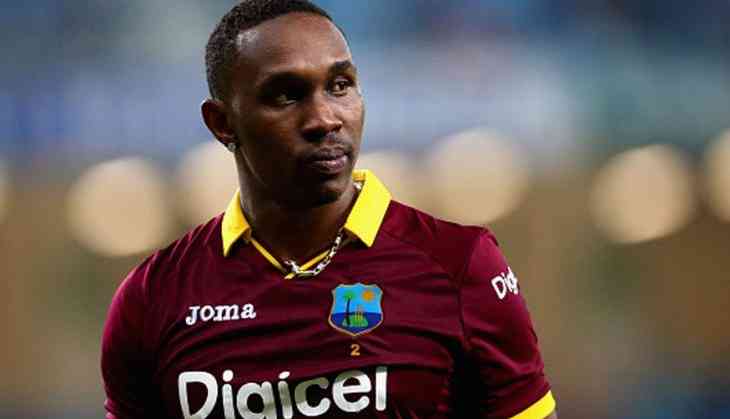 Former all-rounder Dwayne Bravo says the BCCI "offered to pay" his players who threatened to pull out of the 2014 ODI series in India after a contracts fallout with the West Indies Cricket Board.
He said that a message at 3 am from the then BCCI chief N Srinivasan prompted him to convince his team to play the first ODI after threatening to pull out. Then, in the middle of the fourth ODI, in the hill town of Dharamsala, the WICB informed the BCCI that it had decided to call off the remainder of tour after a "contracts fall" with players.
Big money was at stake but Bravo said the BCCI understood their problems.
"Yeah, they understood, of course. Because they were very supportive of all of us. Actually they even offered to pay us whatever we were losing. We was like, 'we don't want you to pay us. We need our board to sort out our contracts'," Bravo told 'i955fm'.
"The BCCI was very, very supportive and that is one of the reasons why most of us were still able to continue playing without any serious, serious problems taking place."
The 35-year-old all-rounder, who announced his retirement from all formats of international cricket in October, spoke to the station about the sequence of events that transpired before the WICB decided to call off the tour.
"I remember fully well before we said we weren't going to play the first game, 3 am in the morning, I get a message from the BCCI boss, the old one, Mr (N) Srinivasan, that 'please take the field'.
"I listened to him - and woke up at 6 am to tell the team that we have to play. And everyone was against playing. Everyone thought that I panicked and chickened out and all these things," Bravo said.
The decision was unanimous, according to Bravo, who plays for Chennai Super Kings in the IPL.
"Collectively as a team, we decided what to do. I listened to every single player. Apart from one player, everyone signed on a piece of paper, that they were all in support of leaving the tour.
"But we did not just decide to walk away from the tour. There were different times when we tried to reach out to both our WIPA president (Wavell Hinds) and the cricket president (Dave Cameron, Cricket West Indies president). So we threatened (to pull out) from the first game, but we played. We threatened for the second game, but we played.
"The (fourth) game we went out (the whole team accompanied Bravo to the toss), so it was just a message and a signal, trying to let them know that we are not happy with whatever is going on.
-PTI