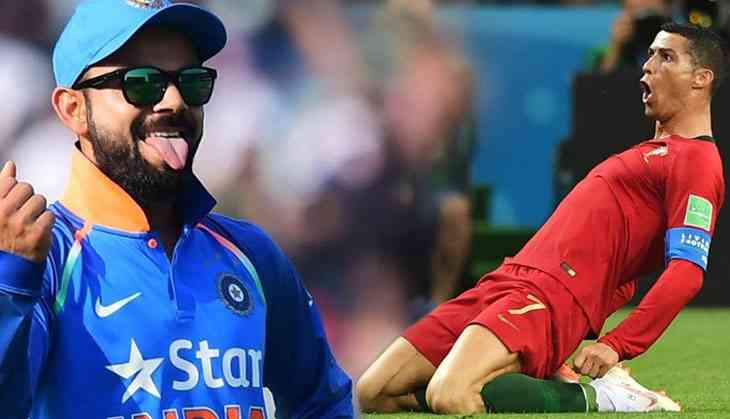 Passion, Hard work, discipline and perseverance- this is what the legends are made of! Indian skipper Virat Kohli and Portugal captain Cristiano Ronaldo who represents Spanish Club Real Madrid are very talented players due to their excessive individuality, hard work and passion for the game. In this modern era both the legendary players have beautifully managed to rise themselves to among the best in the world.
Virat and Ronaldo are the face of their grit and attitude, led the squad from the front. Both are the most powerful asset for their teams.
Indian run-machine Virat Kohli was honoured with the prestigious Polly Umrigar Trophy at the BCCI  Annual Saga Awards function being the best international cricketer for the 2016-17 and 2017-18 seasons while Legendary football player Cristiano Ronaldo is a winner of five-time Ballon d'Or.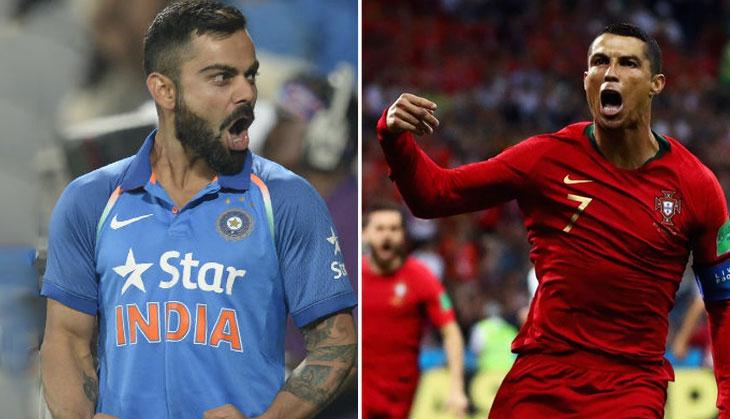 Aggression
Virat Kohli and Cristiano Ronaldo are very aggressive and dominating on the field. Both the legendary players are back bone for their team and put all his possible efforts to led the team from the front.
Achievements
Kohli and Ronaldo earned a lot of milestone to his name. Under the leadership of Kohli team India won ICC under 19 world cup while Ronaldo won Euro cup.
Fitness Freak
The dashing right-hander Kohli and Portugal Forward player Cristiano Ronaldo believes a fit lifestyle is a key to a healthy mind, which also makes one feel good about themselves. Both Ronaldo and Virat Kohli are the fitness freak and has been a major catalyst for a fitness-crazy culture in the national team and both continues to inspire his followers to lead a healthy lifestyle.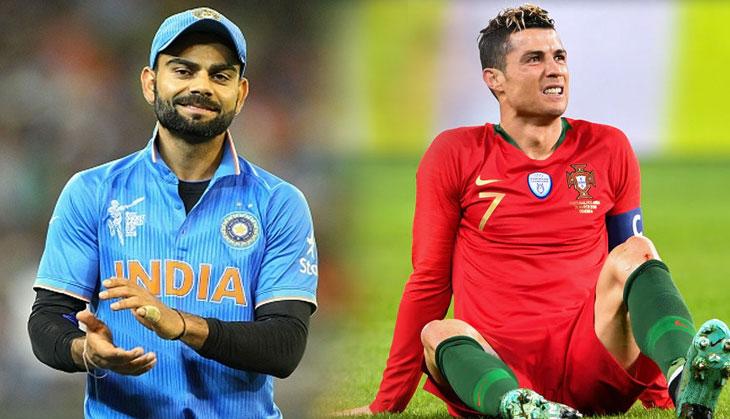 Motivating Nature
Both the world class player have motivating nature. There are few instances when Virat Kohli came out in the support of Sunil Chhetri, urging fans to go and watch the Indian football team play in stadiums while Ronaldo boost up the confidence of Moutinho before the penalty shoot-out against Poland during Euro 2016 he motivated Moutinho to take a shot who was too scared to do so.


Conclusion
Both the legends Virat Kohli and Cristiano Ronaldo in their game and future generations and newer sensations would find it difficult to break their hefty records. No one can break all the records created by them.
Also Read: ICC charged Sri Lanka captain Dinesh Chandimal over changing the condition of the ball