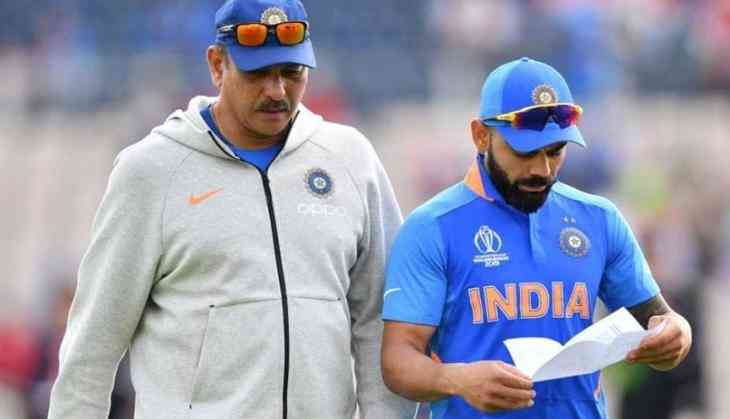 An unusual war is looming in Indian cricket over how much time the player can spend with their partners while on tour.
The BCCI has been left dazed after the court appointed committee decided that Virat Kohli and Ravi Shastri could determine how long wives and girlfriends could spend time with the players while overseas.
Earlier on, the BCCI had full control of the travel schedule of WAGs, which generally urged the players to spend much of their tour by themselves, before allowing partners to join.
In the recent World Cup in England, WAGs were not allowed for the first 20 days of the premier event after departing from India, before 15 days period was given to them to spend with the players.
The wives of Virat Kohli, Rohit Sharma and MS Dhoni are regular during tours, albeit during pre determined windows. However that appears to be thing of the past after Supreme Court appointed committee handed full authority to the captain and the coach.
A senior BCCI official said "a clear case of conflict of interest".
"The essence of conflict of interest is that when you are taking a decision of which you are yourself a beneficiary, that is conflict," BCCI official told Indian publication IANS.
"I think the CoA is like an unfettered entity which has moved away from any limitations it may have originally perceived on account of the Supreme Court order on the Lodha Committee report," BCCI official added.
Another official added: "Some of the recent decisions of the CoA clearly shows that they feel they are above the apex court because certain decisions they have taken can only be taken by the honourable court."