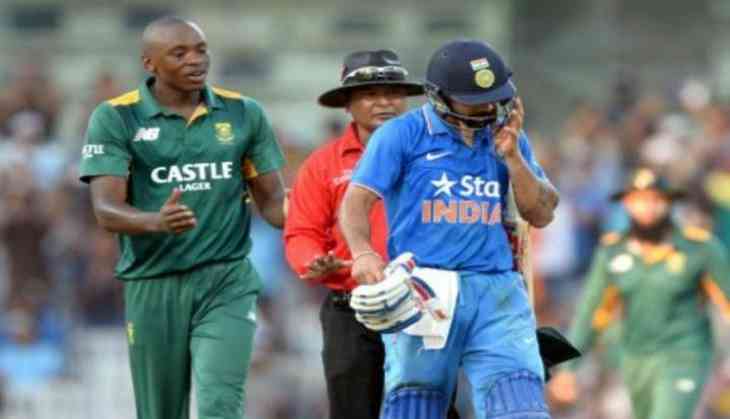 Virat Kohli may be the best batsman in the world right now but he is also the most aggressive on the field when it comes to abusing opponents. Virat Kohli is often seen playing the style of cricket that Indians traditionally ignored. But South African pacer Kasigo Rabada revealed that Virat Kohli can't take abuses when the opponent decides to give it back.
Kagiso Rabada described Virat Kohli as the most immature cricketer he has ever seen. He throws tantrums but can't handle it when he gets it back. Rabada and Kohli are often seen locking horns when India and South Africa meet, even in the Indian Premier League.
In an interview given to thecricketmonthly.com Rabada talks about his face-off with Kohli in an IPL 2019 match. Rabada said, "I was just thinking about the game plan, really, but Virat, he hit me for a boundary and then he had a word. And then when you give it back to him, he gets angry. I don't get the guy."
"Maybe he does it because it gets him going, but that comes across as very immature for me. He is a phenomenal player but he can't take the abuse," Rabada added.
Kagiso Rabada and Virat Kohli will meet each other on June 5 when India will play their first World Cup match against South Africa, who will play their third after having played England and Bangladesh.
Also read: David Warner returns with a bang in international cricket, scores 89 in his first official match