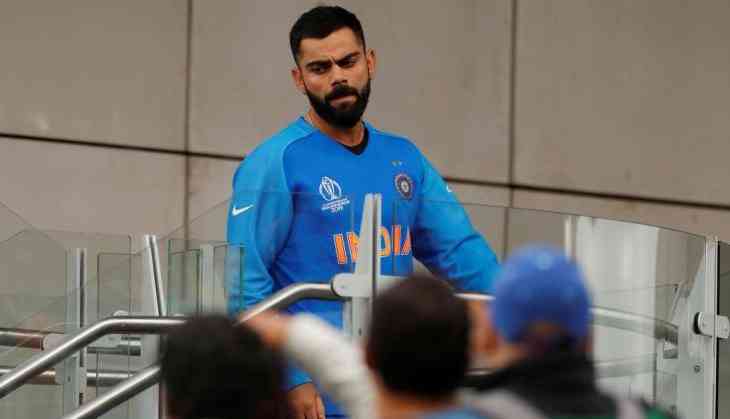 Team India lost another chance to play in World Cup final after they lost against New Zealand by 18 runs. In the previous World Cup as well India lost to Australia by 95 runs and their dream of playing the final was shattered. India was dominating the tournament in the preliminary stage but just 45 minutes of bad cricket changed their fate.
Virat Kohli and team management's one bad decision shattered the dream of 1.5 billion people of winning the World Cup for the third time. The Indian cricket team management decided to play Dinesh Karthik instead of Kedar Jadhav proved to be very costly. Kedar played some good cricket in the early stage of World Cup but Virat Kohli decided to bring in Karthik in Bangladesh match where he scored just 8 runs. He did not get to bat against Sri Lanka and today against New Zealand he was dismissed for just 6 runs.
This one decision cost India its third World Cup as Kedar would have been good in those conditions. India lost by 18 runs and if Dinesh would have scored 15 runs it would have been easy in the death overs. Otherwise, Ravindra Jadeja played superbly as he scored 77 runs and took India closer.
Also read: One throw by Martin Guptill changed India's fate of winning the World Cup; see video