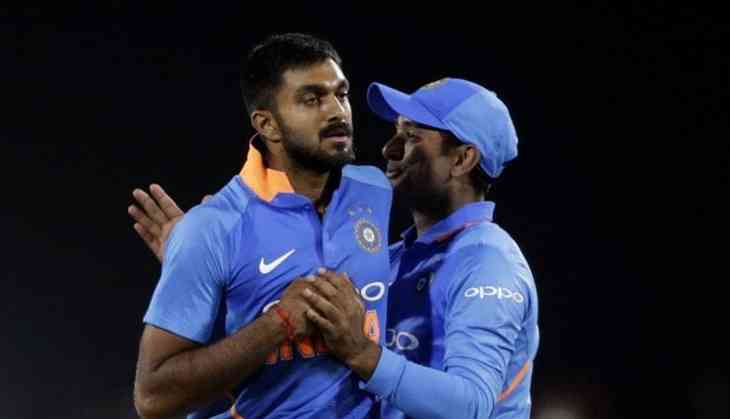 Ambati Rayudu missed his chance to play in the 2019 World Cup by inches. Three-dimensional Vijay Shankar was chosen over Rayudu after performing well in his recent matches for India. Ambati's drop in form cost him the World Cup ticket but he is definitely going to watch it on TV as he has already ordered a set of 3D glasses.
Vijay Shankar and Ambati Rayudu will face each other in an Indian Premier League match today as Sunrisers Hyderabad meets Chennai Super Kings. Interestingly, Vijay is from Chennai and plays for Hyderabad, while Rayudu hails from Hyderabad and plays for Chennai. Rayudu stopped playing first-class cricket in order to focus on one-day internationals but he was not included in the 15-member squad that will travel to England for World Cup.
Rayudu has scored 138 runs from the eight matches he played in the IPL this year but he knows that if he perform well in the remaining matches he can secure a place in the reserves of the World Cup squad. Rayudu will have to make it count starting from Sunrisers Hyderabad and who better than Vijay Shankar, who got his spot in the national team.
Chennai Super Kings are sitting at number one on the points table, having won seven out of the eight matches they have played so far. Sunrisers Hyderabad on the other hand lost three consecutive matches and sits at number six on the points table. Hyderabad will host Chennai at Rajiv Gandhi International Stadium today at 8:00 pm.
Also read: Watch: Rashid Khan and Vijay Shankar playing gully cricket with local boys in Hyderabad