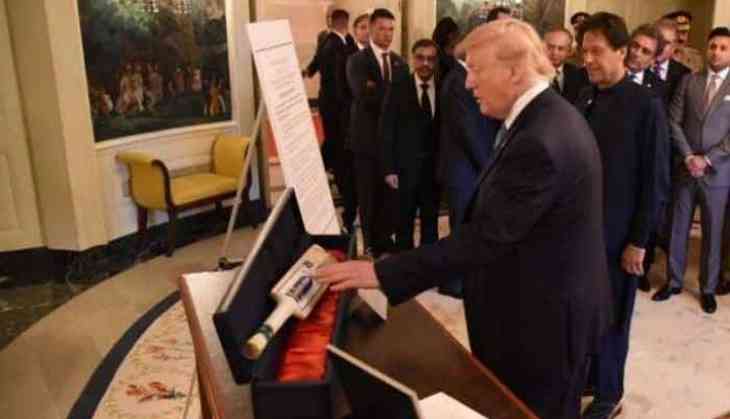 US President Donald Trump presented Imran Khan with a bat and a picture of President Eisenhower, the only president to witness a Test match in Pakistan.
Speaking to the media, Donald Trump referred to Imran Khan as a great athlete and a very popular Prime Minister of Pakistan. The two leaders discussed Afghanistan, Kashmir and economy. It is to be noted that Donald Trump reduced US' security aid to Pakistan last year accusing the country of lies and deceit.
Pakistan arrested the United Nations listed terrorist Hafiz Saeed before Prime Minister Imran Khan left for the United States. Hafiz Saeed is the alleged mastermind of the 2008 Mumbai attacks that killed 164 civilians.
Pakistan Prime Minister Imran Khan is on his official visit to the United States of America. The visit was part of a push to mend relations which have been restrained by Afghan conflict. At the White House, Donald Trump also offered to mediate in the India-Pakistan Kashmir conflict.
Donald Trump's offer to mediate was rejected by India which also clarified that Prime Minister Narendra Modi never asked the US President to be a mediator in the matter as claimed by the POTUS.
Also read: Watch: Baloch activists disrupt Imran Khan's speech in US