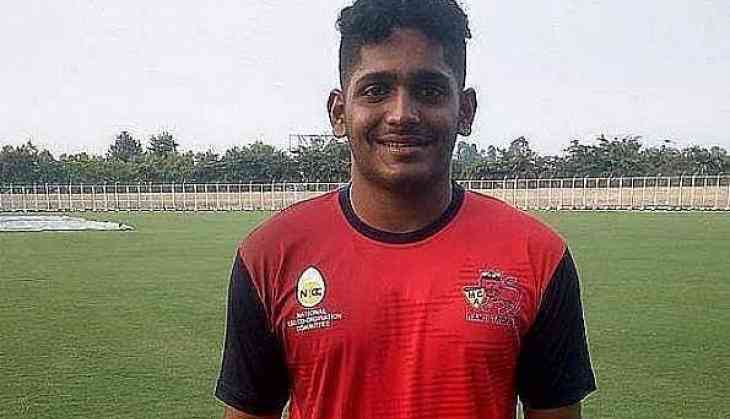 Young cricketers these days are crazy about playing in IPL. The Indian Premiere League is an obvious choice for any cricketer you meet today and thats because it is the most popular cricketing tournament in the world. IPL can give you recognition, fame and lots of money.
But for Mumbai pacer Tushar Deshpande club cricket comes ahead of IPL. Deshpande was summoned by Kings XI Punjab for a trial at Mohali but he chose to play the game for his club Parsee Gymkhana instead.
Tushar has taken six wickets in the first innings against Railways at the Karnail Singh stadium in New Delhi. When asked about the trials, he said, "I have never gone for trials with an IPL team. Earlier too the Mumbai Indians, Rajasthan Royals and Delhi Daredevils called me for trials. I believe that if I am giving my 100% in the matches that I'm playing in, why should I give trials?"
"I have heard from other players that around 60-70 players come for these trials and you get hardly an over or two to bowl. And there's no pressure also. So, there's no point going there. Therefore, I preferred playing an offical game rather than going all the way to Mohali."
Giving an IPL trial right now, he felt, will spoil his rhythm. "The season has just begun, we have just played the first Ranji match and there are seven to go, so I know Ranji is more important for me right now," he stressed.