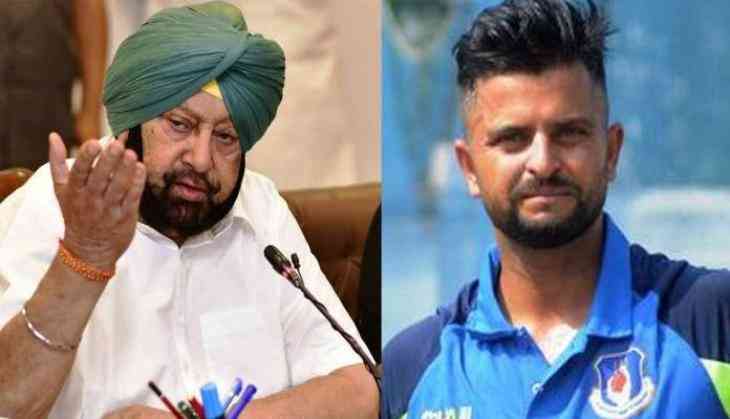 Punjab Chief Minister Captain Amarinder Singh on Wednesday issued a statement saying that the case of attack-murder involving cricketer Suresh Raina's kin has been solved with 3 members of an inter-state gang of criminals taken into custody.
Eleven other accused are still to be apprehended, DGP Dinkar Gupta stated. According to Gupta the incident happened on the night of 19th August in Tharyal village.
Suresh Raina's uncle Ashok Kumar, a contractor by profession, had died on the spot, while his son Kaushal succumbed to his injuries on 31st August and wife Asha Rani is in the hospital in serious state. Two other attacked during the crime has been discharged from the hospital.
Soon after
Soon after the incident, Punjab chief minister had ordered the setting up of special Investigation Team under IGP Border Range Amritsar, with SSP Pathankot, SP Investigation, and DSP Dhar Kalan as its members, to look into the case thoroughly.
The probe team, during the investigation, collected all the evedence connected with the case. More than 100 suspects joined in the investigation, as maintained by the DGP.
On 15th September the investigating team received information that three suspects, who were seen at the Defence Road following the incident, were lodging in Jhuggis near the Pathankot Railway Station. A raid was carried out and all three were caught.
As per the DGP, a gold ring with AK on it, one Ladies Ring, onecGold chain, and Rs. 1530/- was recovered, along with two wooden sticks, were recovered from the arrested accused, identified as Sawan Matching, Muhobbat and Shahrukh Khan.
Also Read: Suresh Raina on abrupt exit from IPL 2020, shares hair-raising reason in series of tweets