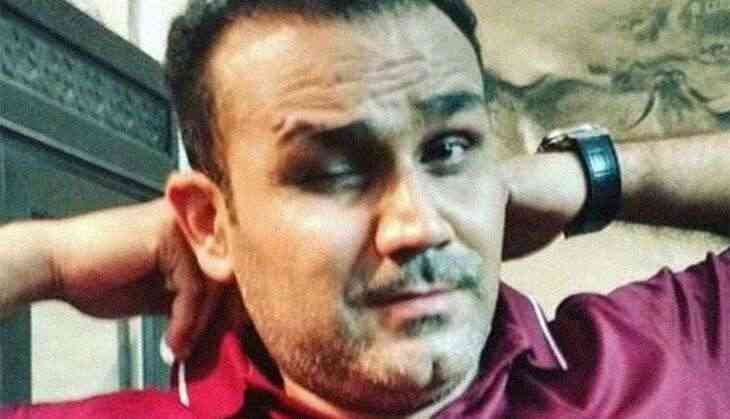 Indian former opener batsman Virender Sehwag who is famous for his witty comments on micro blogging site Twitter has landed himself in a controversy pn 14th September.
The Constituent Assembly on this day in 1949, our country has adopted Hindi as an official language.
Sehwag who remains active on social media took on Twitter to celebrate 'Hindi Diwas'.
Sehwag known for his activities on social media platforms took on Twitter and shared a famous quote by late poet Sumitra Nandan Pant, "Hindi is the simplest source of expression of our nation."
हिन्दि हमारे राष्ट्र की अभिव्यक्ति का सरलतम स्त्रोत है ! जो बात हिंदी में है वो किसी और में नही! 17 Sept. को हिंदी कमेंट्री !#HindiDiwas . pic.twitter.com/Es30ijpczn

— Virender Sehwag (@virendersehwag) September 14, 2017
The former Indian opener, however, added an extra line to the quote, "What is in Hindi is not in anything else! Hindi commentary on 17th September," Sehwag tweeted.
But former explosive batsman made a 'huge mistake' when he wrote the spelling of Hindi word wrong.
But later he realised his mistake and immediately revised it.
हिन्दी *

— Virender Sehwag (@virendersehwag) September 14, 2017