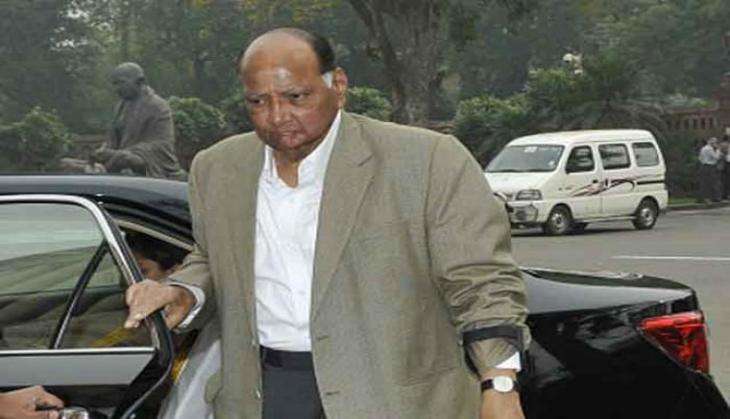 The Supreme Court verdict accepting the Lodha committee recommendations on age-cap of 70 years on BCCI office-bearers found its first victim in Sharad Pawar who, on 24 July, announced that he will step down as Mumbai Cricket Association (MCA) president.
Following the meeting of MCA's managing committee earlier in the day, the 75-year-old former BCCI chief addressed a press conference and revealed that he has accepted the Supreme Court ruling.
"I have retired as Supreme Court said no one above 70 years should continue and no one should hold the post for more than 9 years; i fall in both," Pawar said.
"I will be the happiest to retire. Mumbai Cricket Association (MCA) has approved all recommendations by the Supreme Court. But we need clarification in one or two points, like in Maharashtra, we have three associations. We have objection on rotation policy," he added.
"Whatever Supreme Court has suggested we have accepted, but SC has approved a panel of judges who are above 70 years. As per SC guidelines, I can continue for six months. But whenever my work is over, I will retire," he concluded.
Apart from Pawar, Tamil Nadu Cricket Association (TNCA) chief N Srinivasan (71 years) and Saurashtra Cricket Association (SCA) supremo Niranjan Shah (72 years) are likely to suffer a similar fate due to the age cap.
The SC verdict - as per recommendations - also mean that BCCI president Anurag Thakur (Himachal Pradesh), Secretary Ajay Shirke (Maharashtra), Treasurer Aniruddh Chaudhary (Haryana) and Joint Secretary Amitabh Chaudhary (Jharkhand) will have to forego their positions in their respective state associations to avoid "Conflict of Interest".
The Indian cricket board has been given a deadline of six months to implement the Lodha panel recommendations.